Commissioner criticises state bodies and councils for failures to disclose information on environment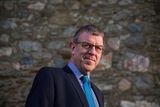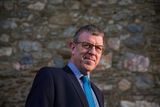 Local authorities and state agencies have been told to stop hiding environmental information from the public after scores were found to be in breach of transparency laws.
Commissioner for Environmental Information Ger Deering said the situation was "unacceptable" and indicated some public bodies did not understand their obligations.
An Bord Pleanála, Coillte, the Land Development Agency, National Transport Authority, county councils and government departments were among the authorities that wrongly refused to release information in a record year for appeals to the commissioner.
Declined requests included applications for information on river pollution, planning records, forestry plans, tree-cutting, hedgerow removal and many other issues.
Mr Deering found in favour of the person seeking the information in 93pc of the cases brought to him, and partly in their favour in a further 4pc of cases.
He could only fully find in favour of the information holder in 3pc of cases. "This is a staggering statistic by any measure," he said.
Public bodies are subject to the Access to Information on the Environment (AIE) Directive and the national regulations that stem from it.
"The purpose is to is to enable members of the public to know and understand what is happening in the environment around them," Mr Deering stressed in his annual report.
He said the regulations made clear that there should be a presumption in favour of providing information.
"A public authority must either provide all of the information requested or set out clearly why it does not consider it necessary or appropriate to do so," he said.
In practice, however, he found that: "The content and outcome of appeals received and closed by this office during 2022 show a very worrying lack of understanding of their statutory obligations in relation to AIE by some public authorities.
"In some instances, there also appears to be a lack of commitment to allowing access to environmental information which should be made available."
Notable concerns last year included the failure of public authorities to respond to requests at all, a practice Mr Deering said was "inexcusable".
Other issues included refusing to supply information without sufficient explanation. This was a "regrettably common theme", he said.
Others were too quick to declare a request did not relate to environmental information.
"Some had actually come to this position without looking at the content or context of the information itself."
Coillte had by far the worst record, which reflected a huge rise in the number of information requests related to forestry practices last year. It refused 587 out of 679 requests made to it. The Department of Agriculture also stood out, refusing 1,087 of the 2,707 requests it received.
In total, 4,694 AIE requests were made to public bodies last year and 2,133 were refused or deemed refused as no response was received within the prescribed time.
Mr Deering's remarks relate to the 369 cases where people pursued a formal appeal with his office.
He said some bodies complained they did not have enough staff to handle information requests but he stressed it was their responsibility to ensure they had enough people to manage the workload.