Beauty Tuesdays: The Yacht Week Beauty
The INSIDER beauty scoop from on board the experience of a lifetime.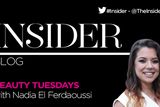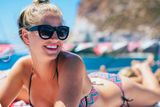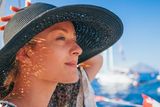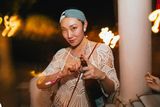 by Nadia El Ferdaoussi
Beauty Editor, INSIDER Magazine
Less is more in every way when trying to look glam and keep your cool with the sun, sea salt and humidity thrown into the mix.
We spent a week in Greece sailing the Aegean and have figured out the best ways to look pulled together without having to waste precious diving/drinking/dancing time.
Sunburn suits no one, bronzed nourished skin? Everyone.
La Roche-Posay Anthelios XL Invisible Nutritive Oil SPF50+ (€22)
This  is 40% dry oil so glides on without sticking and 60% emollient oil to intensely hydrate - which is exactly what 35 degree sun soaked and salt dried skin will be craving.
The oil can be applied to face and body, is great for anyone who suffers from eczema or psoriasis and as an added bonus, use it like you would a hair oil to protect your locks from the elements!
Make up has got to be minimal. Think waterproof mascara.
Maybelline Volum' Express The Colossal Waterproof Mascara (€9.99)
This does not budge and for a pop of colour...
 MAC Dangerous (€19.50)
on the lips is our fave.  The 'Retro Matte' texture of this lippie has more pigment than most meaning the colour stays on longer surviving cliff diving, drinks and sweaty upper lips.
Elizabeth Arden Limited Edition Pure Finish Cool Radiance Highlighter (€32)
This is the perfect multipurpose product, saving time and space which is a win win for your holiday make up bag.  The cooling properties will make you want to use this all over - sweep on cheeks, eyes and décolletage for a gorgeous glow.
The skimpiest of clothing was order of the day (and night!). We asked some of the crew who had been there for up to 8 weeks how they keep their bods hair-free. The answer?
Veet Wax Strips (€7.99)
Due to their no-fuss nature with easy grip tabs and non-liquid formula which is great for travel. Works on hair as short as 1.5mm, ideal.
For info and bookings click here
Photo credit: Mattias Alm Photography
--
Pick up Insider Magazine with the Irish Independent every Thursday.
Like Insider Mag on Facebook
Follow Insider on Twitter
Follow Insider Blogs.