Author with passion for Irish literature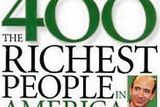 DAVID Monagan moved to Ireland 10 years ago with his wife Jamie and three children from Connecticut in the US.
He bought a house close to Cork city centre after falling in love with Ireland through repeated visits and a 12-month sabbatical here.
The author had studied at Trinity College Dublin in the early 1970s and was fascinated by the Troubles in the North and the emergence of modern Ireland. With his wife, he shares a passion for Irish literature and, in particular, the works of William Butler Yeats and James Joyce.
His children, who range in age from 18 to 24, were all educated in Cork with the family now splitting their time between Military Hill, not far from Collins Barracks, in Cork and an idyllic holiday cottage in west Waterford.
His first book about Ireland was entitled 'Jaywalking with the Irish' and was followed in 2011 by the critically acclaimed 'Ireland Unhinged' which deals with the collapse of the Celtic Tiger.
He wrote last year that the economic collapse had brought Ireland back to its roots.
"There has been a return to basics. Resilience is natural to the Irish. You can see they have weathered a lot in the past. The worst aspect of the Celtic Tiger was the pretentiousness and the manic greed," he said. The author has also contributed to some of the leading US magazines including 'Forbes', 'George' and 'The New Yorker'.
The magazine
THE top international magazine 'Forbes' is normally seen as a reliable purveyor of business news. It is widely known for its lists which it regularly compiles on a range of topics from the 'world's top billionaires,' to its '100 most powerful women', 'the wealthiest hip-hop artists' to the 'highest paid athletes'. Its influential cover stars have included Bill Gates and Oprah Winfrey.
Read by "affluent business decision makers", it has been in publication since 1917 and has a staff of over 1,000 writers as well as contributors from around the globe. And it prides itself on its ability to gain the inside track from the top echelons of business.
"What distinguishes 'Forbes' from other media brands is our exceptional access to the world's most powerful people – the game changers and disruptors who are advancing industries across the globe," it proclaims. The magazine's website last January set a record for 45 million unique visitors.
U2's Bono is probably no fan of 'Forbes' after his investment firm Elevation Partners lost a reported $250m in the media firm.