As an environmentalist and serial objector, Michael McCoy had his enemies... but who would have wanted him dead?
Four months on, mystery still surrounds the murder in the mountains above Dublin, writes Kim Bielenberg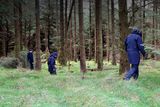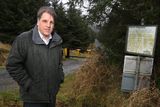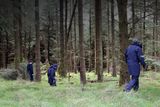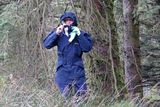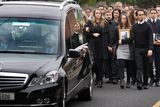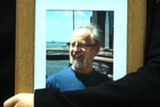 He was a one-man environmental watchdog, loved by his family and friends, and admired by fellow campaigners who wanted to preserve the green spaces of the Dublin and Wicklow mountains.
But Michael McCoy also incurred the wrath of local people, angered by his regular objections to planning applications and the sort of vigilance that could put a stop to development.
It is now four months since Mr McCoy, a 63-year-old builder, was beaten to death early in the morning on a forest path at Ballinascorney Wood near Brittas, Co Dublin, as he walked his Boxer dogs, Fia and Sophie.
It was one of his regular routines. Mr McCoy liked nothing better than walking in the hills, and he would take members of his family on regular hikes in Dublin, Wicklow and in mountainous areas elsewhere in the country.
His home, hidden away near the woods at Ballinascorney, was ideally located for a man who loved the great outdoors. His wife Caitriona came from the area, and they had three daughters - Rachel, Suzanne and Sarah.
Nobody has yet been charged with the murder of Mr McCoy, but investigating officers are satisfied that his death was linked to one of his environmental campaigns.
He was the founder of the Dublin Mountain Conservation Group.
Ian Lumley, heritage officer of An Taisce, worked with Mr McCoy in a number of his campaigns.
He told the Irish Independent: "He was concerned about forestry, landscape and issues of rights of way and maintenance of walking routes.
"He also tried to tackle illegal dumping. There are also problems with one-off housing in the Dublin Mountains and Wicklow uplands - the effect of this is to suburbanise the area."
Mr Lumley said that in other countries, these mountainous area would be protected as national parks.
"I always found him very measured, calm and reasonable," said Mr Lumley. "All the concerns he had were well justified."
Mr McCoy may have felt justified in his environmental work, but it led to a lot of disagreements.
In Brittas village, a woman who did not wish to be named, said: "He got a lot of people's backs up in the community.
"I would say he had a lot of enemies.
"Because he didn't want anything built in the locality, there were a few residents from around the area who had issues with that."
In 2011, a large group of residents held a protest outside his remote home at Ballinascorney, claiming that he was a "serial objector".
These demonstrators formed the opinion that Mr McCoy's objections had played a crucial part in their planning applications being turned down.
The 2011 protest was organised by the Sinn Féin councillor for Baltinglass, Gerry O'Neill.
He told local paper the 'Tallaght Echo' soon after Mr McCoy's death that it was "dreadful to see anyone killed" but he described the planning process as "crazy".
"Over a certain 18-month period, Mr McCoy objected to 30 out of 32 applications. I think a lot of people felt they were cornered or trapped. I know of one man from Wicklow who was stopped twice on planning. He then had pre-planning landscaping done for €47,000, with the knowledge that it would get permission, but Mr McCoy brought it to the board's attention, and it was refused. The poor man had to move back in with his father."
Read More:
Mr O'Neill felt that Mr McCoy was obsessed with these planning applications, and the councillor claimed that it brought a lot of hardship and destroyed people's lives and even their marriages.
Mr Lumley gave a much more positive assessment of Mr McCoy's role in raising planning objections.
"He was someone who was following environmental concerns legitimately and reasonably in that area."
Mr Lumley believes that campaigners such as Mr McCoy play an important role as "watchdogs", adding: "environmental protection is part of good citizenship".
Along the gravel forest paths of Ballinascorney wood, where Mr McCoy liked to amble, there were signs this week of the intrusions that he fought. Motorists had thrown rubbish bags into the ditch near the entrance to the wood.
After Mr McCoy was beaten to death early in the morning of September 29, his boxer dog Sophie stayed with him until he was found. The family raised the alarm when Mr McCoy failed to return home, and the body was found early the next morning by mountain rescue services.
The family put out an appeal for their other dog, Fia, on social media. Its remains were found a month after the killing.
Four months after Mr McCoy's death, the local Church of Ireland clergyman in Tallaght, Canon William Deverell, said he still felt shocked that a killing like this could happen.
Mr McCoy used to do building work for the church and many of his parishioners.
Canon Deverell said: "We felt heartbroken and it is frightening that it happened. They are a gorgeous family, and he was a lovely guy."
At the age of 59, Mr McCoy had enrolled as a mature student at Trinity College. He was due to receive his degree in Irish Studies in November.
As well as his environmental interests, he loved music and played guitar.
At his funeral service in St Maelruain's church in Tallaght, his brother-in-law Daniel Kelly described him as a man of many talents who enjoyed an argument and never minded being in a minority of one.
Although he worked on a smaller canvas, he likened Mr McCoy to environmentalists in South America such as Chico Mendes and Barbara Caceres, who were killed for their activism.
He said: "These were people who, like Mike, went against the grain. They went against low standards, crookedness and corruption.
"A former colleague of mine said the Irish have no sense of outrage. If this doesn't outrage us, what will? If this doesn't jolt our community and our country out of its stupor in relation to environmental issues especially, what will?"