All pupils will get a hot meal in school every day by 2030 under new expanded programme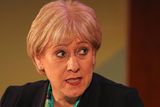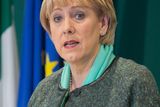 A free hot school meal every day for all primary and post-primary pupils is on the cards by 2030, under a plan approved by Government this week.
An unprecedented expansion of the School Meals Programme, with a hot meal on offer for all pupils, will be phased in.
The proposed expansion follows a major review of the programme, commissioned by Social Protection Minster Heather Humphreys.
The overarching recommendation from consultants RSM was for a "universal school meals programme with one free hot meal for every child in Ireland".
Ms Humphreys will publish the report of the evaluation today, as she outlines details of the Government's follow-on actions.
The minister will speak of a need "to be bold and ambitious" about the expansion.
The Government has already committed to extending the hot meal option to all primary schools in the Deis scheme for disadvantaged communities from September.
The next stage will see the offer of hot meals to pupils in all 3,200 primary schools.
The first phase of the extension to non-Deis schools is slated for September 2024, with expressions of interest to be invited in coming weeks.
Ultimately, the plan is that about 950,000 pupils in almost 4,000 schools, across both primary and post-primary, will have a hot daily meal by 2030.
While many countries have school meal schemes, the only two currently offering a free daily meal to all pupils are Finland and Sweden.
As well as easing the financial burden on families, research shows links between the provision of meals and attendance and concentration among disadvantaged pupils.
In today's terms, the expanded scheme would cost €477m.
As well as the expansion, there will be increases in rates paid to suppliers, at a cost of €18m, on top of the €94.4m already budgeted in 2023.
The increases, to be backdated to January, are the first since 2003. The current rates – including €2.90 for a hot meal – became a big issue last autumn as suppliers struggled to provide a service in the face of spiralling inflation.
Suppliers will receive a 10pc increase for a hot school meal, with a 24pc rise for breakfast and a cold lunch, and a 26pc increase for hot dinner, which is a different category from the hot school meal, and usually cooked on-site.
The School Meals Programme was set up in 2003, but hot meals only became a feature in 2019, when it was limited to 37 schools in a pilot initiative.
Since taking office in 2020, Ms Humphreys has grown the number of schools receiving hot meals to more than 500.
Overall, 1,489 schools are availing of some aspects of the programme, which may also offer breakfast or snacks, a cold lunch or a hot dinner.
The RSM evaluation found a lot of positive feedback for the programme. Principals reported improved attendance, behaviour management and concentration in class, and parents highlighted children's improved attitude to food. Pupils were over twice as likely to feel positive rather than negative towards the programme.
Schools choose their own supplier who must ensure that their meals meet stipulated nutritional standards.
In one Deis school in south Dublin, the menu offers six different choices every day.
The current Monday options are: roast breast of chicken with vegetables and mash; meatballs in tomato sauce with carrots and pasta; mild chilli con carne with rice, carrots and peas; chicken and pasta bake; Tuscan bean chilli with rice and broccoli; and cottage pie.
Apart from the widespread support for the programme, the RSM evaluation noted Ireland's commitment to the European Child Guarantee, which seeks certain guarantees for children in need, including a healthy meal each school day.