'A beautiful young girl taken too soon' - Cork woman (22) dies just days into dream Tenerife summer trip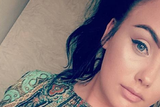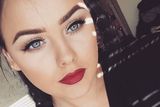 Tributes were paid last night to an Irish woman who fell to her death on Wednesday while on holidays in Tenerife.
It is understood Ramona Fagan (22) arrived on the Spanish island earlier this week with friends, and just a few days into her much-anticipated summer break, she tragically fell from a balcony at the resort she was staying in.
Staff at the complex rushed to her aid but they could not revive her.
The young woman, from the Mayfield area of Cork city, had been counting down the days to her trip, posting on Instagram earlier this year: "Six weeks til a summer of adventures and fun! So excited I could explode!"
Since the news of her death, members of Ramona's distraught family and friends took to social media to express their grief and shock at the passing of the "loving, kind-hearted" young woman.
"Cannot believe I'm writing this, you were a beautiful young girl taken too soon," one friend wrote.
Other friends described her as a "gorgeous young girl with a contagious smile" and a "sweet, beautiful and genuine" person, while another noted how Ramona had "so many plans for the future".
"You were the best friend to me for years, been through so much together! Don't think we were ever not laughing when we were together," another friend said.
"Can still hear your goofy laugh in my head! Have the best memories of my life with ya and I'm so glad I've had the pleasure to grow up with such a good friend!"
The Department of Foreign Affairs said it is providing consular assistance.