42-stone movie extra is desperate for new home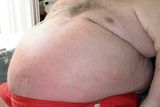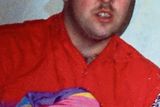 A FORMER 'extra' in the Hollywood blockbuster 'Saving Private Ryan', who is now 42 stone and cannot climb the stairs of his home, has pleaded to be re-housed.
Richard 'Ritchie' Doyle is only 43 years old but has seen his weight soar to 42 stone over the past five years.
A native of Dublin, Mr Doyle has lived for years in Bantry in west Cork.
Now, his weight has left him dependent on oxygen with major circulation problems in his legs coupled with chronic back and joint pain.
At 266kg, he is now heavier than a Volkswagen Golf engine block – and one fifth the weight of the entire car.
Doctors have warned Mr Doyle that he is morbidly obese and urgently needs to lose weight. However, he has struggled to do so.
"I know my diet and the lack of exercise has a lot to do with it. But it is a vicious circle. The heavier I get the less I am able to move about," he told the Irish Independent.
Fast food such as chips, burgers and pizzas have been blamed for most of his weight problems together with a sweet tooth. "It was really difficult during the recent hot weather," Ritchie told the Irish Independent.
"I had to sit on the couch downstairs with the door open just to keep cool. I find it very difficult to make it up the stairs now to the bedroom. A lot of the time I have to sleep in the sitting room downstairs."
But the father of two was always heavy. Even when in the Defence Forces Reserve (DFR) in his 20s he weighed very close to 20 stone.
It was during his time as an infantryman in the DFR that he participated in the Hollywood blockbuster, 'Saving Private Ryan', as an 'extra' for the famous D-Day invasion scene filmed on a Wexford beach.
Now, Ritchie finds just climbing the stairs a daunting daily challenge.
"I have to try and go up sideways because of my size. But the real problem is trying to get back down without falling because I can't see my feet with my belly and obviously I can't see the steps of the stairs."
Mr Doyle lives in a privately rented two-storey house in Bantry town centre but has been pleading with Cork Co Council for the past 18 months to re-house him in a small single storey house.
"I kept being told that there is nothing available. But when I find a house that suits my needs and is available I'm always told there is a problem with getting it," he said.
"I'm afraid that I'm going to get badly injured in a fall down the stairs and I feel I'd be much happier in a small, single-storey house."
Mr Doyle admitted that his friends have been fantastic, checking on him each day to see if he is is alright.
"I don't know what I would do without them," he said.