€13m fund for councils to renovate derelict buildings in rural towns and villages
Housing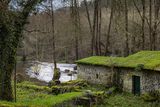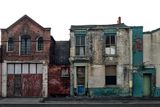 Local authorities will be able to draw down up to €500,000 renovating derelict buildings in their counties under a €13m Government scheme aimed at addressing high levels of vacant properties in rural towns and villages.
Minister for Rural and Community Development Heather Humphreys is providing the funding to city and county councils to renovate local eyesore buildings into community facilities.
Every local authority will be able to apply for the funding through the Town and Village Renewal Scheme and the money can be used to renovate up to three vacant or derelict buildings.
The funding is designed to make towns and villages more attractive places to live, visit, invest and raise families.
Funding provided through the initiative last year saw court houses, garda stations and FCA halls all re-purposed into community buildings.
When launching the fresh round of funding today, Minister Humphreys is expected to say the initiative is having a positive impact in rural Ireland.
"From old garda stations, bank buildings and former courthouses – these properties are now being given a new lease of life and re-purposed for 21st century use," she will say.
Under the scheme properties can be purchased by local authorities and taken into public ownership before being turned into spaces where communities can gather and hold events.
"It's a huge opportunity for us all to work together in tackling the scourge of dereliction and transforming old run-down buildings into facilities that will benefit communities for generations to come," Ms Humphreys will say at the launch today.
Since the launch of the Town and Village Renewal Scheme over €149m has been allocated to more than 1,600 projects.
"There have never been as many opportunities for local community groups to access funding for rural and community development projects," she will say.
"I am anxious to make this funding as accessible as possible, and with this in mind I am now publishing the details of when the main capital investment schemes will be open for applications in 2023. This will help community groups and local authorities to see what funding is available and when," she will add.
The scheme is part of the Government's Our Rural Future plan for investing in rural areas which have less economic development than urban centres.