The modern Magdalene: Actress Rooney Mara on her Catholic upbringing in an Irish-American family
A major new film strips away the myths about Mary of Magdala to show her not as a fallen woman but as a feminist figure who was one of Jesus' most devoted followers. Here, its star Rooney Mara tells our film critic how her Catholic upbringing in an Irish-American family helped her to connect with the character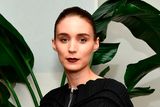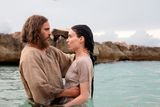 What Mass did you get? That loaded question, posed by hawkish mothers across the nation once upon a time, had its equivalent across the Atlantic. Rooney Mara was raised in one of Irish-America's most prominent families, and when she was a kid Mass-going was not optional.
"I stopped going as soon as I got a car," she tells me with a smile. "Once I had my licence I was like, 'I'm gonna go to the 12 o'clock, see you later' and I'd drive off somewhere to hide!" But faith has a way of catching up with you, and her latest film has plunged her back into her Catholic upbringing, and the finer points of the Gospels.
Directed by Garth Davis, Mary Magdalene explores the life of one of the Bible's most fascinating and misunderstood characters, a faithful follower of Christ who was maligned and sidelined for centuries by the Catholic Church. Mary of Magdala journeyed with Jesus as he preached, witnessed his crucifixion and according to the Gospels was the first person to meet him after his resurrection.
She should have been counted among his closest disciples, the 13th apostle if you will, but instead an ecclesiastical rumour, probably started by Pope Gregory in the fifth century, maintained that she'd been a prostitute made holy only when Jesus had forgiven her many ghastly sins.
This 'composite Mary' is a version Rooney Mara was familiar with. "I grew up thinking she was this prostitute," she says, "because that's what they taught us, and so when the script came to me first I thought, 'Oh God, I really don't want to make a Biblical film, it brought me back to Sunday school and I was like, 'no'. But I really wanted to work with Garth again after Lion [Davis's Oscar-nominated 2016 film]. So I read the script, and I was amazed at just how little I knew about her. I'd grown up thinking this thing that everyone thinks about her, but there's no evidence whatsoever that she was a prostitute.
"I was shocked by that, and I began to realise that she was an incredible spiritual figure in her own right, and a kind of feminist figure as well, and I thought that her story really needed to be told."
It's been told before, but only in passing, and whenever Mary has turned up she's been a brightly painted harlot with a shady past ("I've had men, so many men" she sings breezily and almost boastfully in Jesus Christ Superstar) who may even have designs on Jesus (Barbara Hershey went all the way with him in The Last Temptation of Christ). But Garth Davis's film strips away the thick layer of malicious myths that have encrusted Magdalene since the middle ages to reveal a simpler, starker story.
Rooney Mara's Mary is the clever and curious daughter of a Galilean fisherman who refuses to submit to the loveless marriage that's been arranged for her and dreams instead of a bigger, more purposeful life. That destiny materialises when Jesus (Joaquin Phoenix) and his disciples pass by: on a divine whim, young Mary decides to drop everything and follow them. One of the film's strengths is the sense it gives you of how much Christ's acolytes gave up to be with him.
"I remember that day when we shot that scene where I meet them on the beach and decide to follow them," she tells me. "I remember running up there thinking, 'Oh my God, this must have been so scary, to follow all these men and be the only woman. You would have been so vulnerable, and to leave behind your family, everything you know and love."
In Mary Magdalene - in cinemas on March 16 - she quickly becomes Christ's most trusted confidante, a calm and clear-eyed young woman who's more unwavering than Judas (Tahar Rahim), less personally ambitious than Peter (Chiwetel Ejiofor). "We wanted to give a sense of just how important she was to Jesus and his movement. None of the men were present at these key moments she witnessed, and they have churches dedicated to them all over the world and people pray to them, while she was relegated as a whore."
Though it's never explicitly stated, Mary Magdalene also hints at the possibility that she and Jesus were lovers. They stare soulfully into each other's eyes as they wander towards Christ's date with destiny in Jerusalem, and the notion of intimacy is not hindered by the fact that Rooney Mara and Joaquin Phoenix are currently in a relationship.
"I mean the romantic in me says, 'Yes, they were lovers', and maybe they were," Mara says. "But it's also interesting to me that this never came up until about 1970 when the church decided, 'Oh by the way, she wasn't a prostitute'. Then all these conspiracies came out about how she must have been his wife, because why else would she be important - you know, if you're not the whore you have to be the wife. She couldn't just be an important figure in her own right, and you know maybe she was both, maybe she was his wife and also an important leader in the movement."
There's an unglamourous dustiness to the film, a rough, middle-eastern ordinariness to the hard, simple lives the prophet and his disciples led. Jesus himself is smiling, un-Messianic: his eyes don't shine, he speaks simply and seems like an ordinary man.
"That's what Garth's plan was, to make everything feel more human and relatable, and I knew that Joaquin would have no trouble bringing that to it. And what was really interesting to me in making the film was that I sort of had to put aside all my Catholic baggage and forget everything I had learned - I had to rediscover it all, and I learned that like, Jesus is awesome!" She laughs at this statement, and elaborates.
"I'm slightly new-agey, I'm really into all sorts of different healers and those kinds of things, and when I thought of him like that it was like, 'Oh, if I was alive during that time he would have been one of those people', and I totally would have followed him. But when you pare it down, his message, his teachings are still so relevant, and they feel quite modern in a way."
New age healing is a long way from Rooney's upbringing in New York's Westchester County, as part of a large and thriving extended Irish-American family. Her mother's family, the Rooneys, founded American football team The Pittsburgh Steelers, while her father's people set up the New York Giants. The late Dan Rooney, US ambassador to Ireland under Barack Obama, was her great uncle, and her elder sister, Kate, is a busy film and TV actress who's appeared in everything from The Martian to House of Cards.
Rooney was always drawn to acting as well, but for a long time she resisted its pull.
"I've probably always been an overly dramatic person," she laughs, "and acting interested me, I think, because I was really shy. But also, my mom would take me and my sister to plays and so I knew very early on that I loved it. But yeah, I definitely did resist it.
"My sister started off doing musical theatre which I could not do because I can't really sing. And then she started doing acting and I think there was a part of me that was like, 'Oh, well I'm not doing what she's doing' - I didn't want to follow her because I was the younger sister. I knew deep down I really wanted to do it, but there was the part of me that was like, 'I'm not doing it 'til I've gone through school, gone through university, because I want to be taken seriously!' Ridiculous really."
She finished college before finally taking the inevitable plunge. "I mean who knows what I studied at this point," she says. "But I was determined to finish them, and I wanted to travel and live a bit you know, before I started trying to act. Even now I feel that way, like I haven't worked in over a year, and sometimes I just feel like I have to fill myself up with life experience in order to act. I kind of knew that when I was young, and that's why I wanted to go to school and be normal and have all these experiences first."
Her on-screen stillness and intensity were duly noted, and after some rocky early experiences including a role in the 2010 remake of Nightmare on Elm Street that almost put her off film-acting for life, she got her break in David Fincher's Social Network. Her scene, in which she played the baffled and soon-to-be ex-girlfriend of FaceBook founder Mark Zuckerberg, was brief but exceedingly memorable, and she handled her moment with aplomb.
She then played the embattled but resourceful Swedish hacker Lisbeth Salander in Fincher's remake of The Girl with the Dragon Tattoo, and was nominated for an Academy Award on the strength of it. Since then she's chosen projects carefully, picking roles that challenge her rather than adhering to some predetermined career path.
She got another Oscar nomination on foot of her fine performance in Todd Hayne's 2015 drama Carol, and last year appeared in one of 2017's most unusual and underrated movies, David Lowery's A Ghost Story. "I thought it was such a beautiful film," she tells me, "it's actually one of the only films I've seen that I was in that I was blown away by, so much so that I kind of forgot that I was even in it."
She played the girlfriend of a soulful musician (Casey Affleck) who's killed in a car crash and misses her so much he comes back to haunt her. She can't see him, but he can see her, and in the film's most famous scene the ghost watches as she eats an entire chocolate cream pie - in real time. "I had to eat it all," she says, "and we had to do it a few times, but that was the scene in the script that made me want to do it. I wanted to work with David and it sounded as though it was a little secret project about a man walking around in a sheet, I mean who wouldn't want to do that! But that was the scene that made me go, 'Oh, this is interesting, I've never seen this done before'."
We met on the eve of a scheduled trip to Ireland for a premiere of Mary Magdalene at the Dublin Film Festival. Sadly, the blizzards put paid to that, which will have disappointed her, because she strongly identifies with the country, and looks strikingly Irish herself in person, in an idealised, good skin and perfect teeth sort of way. "You know, I really want to get my Irish passport," she tells me as we part. I assure her that shouldn't be a problem.