The Chase star Darragh Ennis campaigning for new building at former Dublin school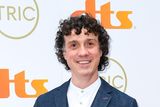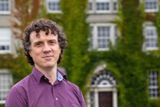 Darragh Ennis, star of TV quiz show The Chase, is campaigning for his former school in Rathcoole which has been waiting 20 years for a new building.
Nicknamed 'The Menace' on the hit general knowledge show, Darragh graduated from Holy Family Community School in 1998.
The school, covering secondary students in Rathcoole, Saggart and Newcastle, was granted planning permission for a new building in 2016, but continues to be delayed.
Parents in the community have said they will not stand idly by while the educational needs of so many children are adversely affected.
The current school was built to accommodate 550 students, but currently has 986. According to the last census, it is the only secondary school serving a population of over 18,000.
As well as a TV personality, Darragh is an entomologist and neuroscientist. He said he values his time at the school and hopes something can be done for current and future students.
"It was such a big part of my life, I had such a great time there. I made lifelong friends," he said.
"I've learned things I use every single day. I've great memories, we went on brilliant trips. I went to Barcelona with the school, it was fantastic. There was always support and help too.
"It was a very happy time for me, even though I was a lazy student. Socially and how they did things, it was such a lovely place to go.
"It's a really good school and always has been. I went, all my family went, one of my nephews is there now, another two are going soon. We had a great time.
"It had very good facilities, like technology labs when nobody else had them. We were able to do computer coding and wiring up circuits when no other school had that. It was really well run.
"They always prioritised the student experience over everything else. It was a huge part of my life and it set me up well.
"I'm still friends with most of the people I was friends with there. I'm going away with them in a few weeks. I left in 1998, 25 years ago, and there's 25 of us going on this trip now," he added.
Darragh says he learned lifelong skills in the school and will forever cherish his time there.
"I did home economics, woodwork, there were lots of options. I've no regrets about doing home ec. After science, it's easily the thing I use most," he said.
"I'm still a good cook, I can sew. I fixed a curtain in the lab in work. My boss was talking about getting someone in to fix it, but I brought a sewing machine in and sorted it.
"Mr O'Connor was my maths teacher, and he was the first contestant on Who Wants to be a Millionaire in Ireland. He was great too," Darragh added.
Holy Family Community School needed some touch-ups during his time there, and 25 years later, they're still waiting.
"The towns the school serves have gotten massively bigger in the past few years, tons of new houses are being built," he said.
"When I went, you were squished going down the corridor. But now, there's certainly 50pc more people in the area and the school is the same size.
"While they're doing their best to offer all these cool subjects, there's a disconnect with what needs to be there and what's actually there. They're 20 years waiting for this.
"These brilliant people are trying to offer children great subjects and a good education, but they can't fit them in the corridors, the roof is leaking and there's only so much they can do.
"It becomes a bad school because of the buildings, not because of the people. It was out of date when I went there, and there's twice as many students there now.
"This is a desperate need and it's far from the only school like this. They've prefabs outside now but they've no playing fields, no playground, no space."
Darragh now lives in Oxford and has spent the last 14 years living abroad. Surprisingly for one of the best quiz brains in the world, he admits to not being the best student.
"I was a bit of a lazy student, that was my fault, not the school's. I got hardly any points in the Leaving Cert; I think I got 400," he said.
"I was a terrible student. I didn't do any study, I wasn't motivated. I was such a teenager. I was just way too immature, I was 17 doing my Leaving Cert.
"Everyone I know worked hard and did better. I got into being a proper student in university. I did ordinary biology and now I've a PhD.
"The Leaving Cert is not the end of the world, but I'm not a good example to follow," he added.
Concerned parents have set up a petition for the Holy Family Community School which you can sign here.
Independent.ie has contacted the Department of Education for comment.