'Damo & Ivor is a comedy step backwards' - Pat Stacey bemoans the lack of ambition of the show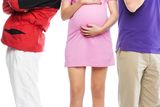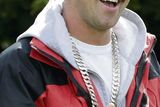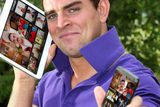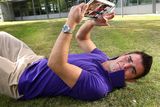 BACK in 2000, RTE showed Paths to Freedom, a comedy series about two men trying to cope with life after prison. Michael McElhatton, who also wrote the series, played Rats Doyle, a habitual petty criminal who's trying to put his past behind him and launch his awful band, spermdotcom, on the road to success.
Rats's fellow ex-con, very much from the opposite end of the class spectrum, was Dr Jeremy Fitzgerald (future Downton Abbey star Brendan Coyle), who lost his lavish life and his medical licence as well as his liberty after being jailed for drunken driving. Jeremy eventually loses his mind as well and ends up squatting in a tent on a golf course.
There were just six episodes of Paths to Freedom and a big-screen spin-off called Spin the Bottle, made in 2004, but it's one of the most fondly remembered Irish comedy series ever. It also deserves mention in the wider history of TV comedy for being among the first series to make clever and convincing use of the now exhausted mockumentary format.
The comedy-drama Bachelors Walk arrived on RTE a year later and ran for three series until 2003. It's probably best to overlook the ill-advised Christmas 2006 reunion special.
Bachelors Walk centred on three friends, played by Simon Delaney, Don Wycherley and Keith McErlean, as they made their way through life in Celtic Tiger-era Dublin. It was sharp, funny, beautifully shot and announced that Irish television was capable of making a comedy-drama as nuanced and sophisticated as anything coming out of the UK or the US.
So how far has Irish television comedy travelled in the years since those two series seemed to herald a golden new dawn? Judging by RTE's biggest current comedy hit Damo & Ivor, which continued its second series on RTE2 on Monday, the answer seems to be about 10 feet — mostly in a sideways shuffle, but with a few definite backward steps.
Damo & Ivor, co-written by and starring Andrew Quirke as twins separated at birth, one a Northside gurrier, the other a  Southside D4 rugger bugger, is by no means the worst comedy RTE has ever made. There are many other, more deserving contenders for that dubious honour, including Leave It to Mrs O'Brien, Bull Island, Extra, Extra! Read All About It, the various star vehicles featuring Katherine Lynch and a more recent example, the utterly heinous The Centre (in which Lynch, incidentally, also had a grubby hand).
In many ways Damo & Ivor is light years ahead of any of these. The production is polished and zippy, while the cast play their admittedly cartoonish characters with verve and gusto. Quirke is very good at delineating his dual characters, even if they are lazy class stereotypes.
Damo, with his ridiculously oversized cap and pasted-down skanger fringe, could be Paths to Freedom's Rats without the charm or vulnerability. Ivor's breed of focking this and focking that Foxrock rich kid has already been essayed, brilliantly, by Paul Howard's Ross O'Carroll-Kelly.
The really dispiriting thing about Damo & Ivor, as with most RTE comedy, is the total lack of ambition. Whatever comedy potential there is is buried under a tonne of puerile vulgarity. It's sad to see an actress like Ruth McCabe, who plays the pair's ex-hooker granny, mimicking fellatio with a battered sausage.
Damo & Ivor was reportedly last year's most popular programme with the 18-34 set, which probably says as much about low expectations as low standards.
The numbers may be good but it's not a lot, creatively, to be proud of after more than a half a century of broadcasting.