Chelsea Flower Show on the BBC: Olympics of gardening enlivened by an Irish win, Bishop's Children and hardy perennial Joanne Lumley
This annual orgy of horticulture shows why gardeners make great television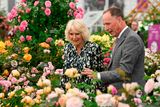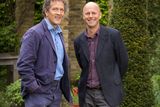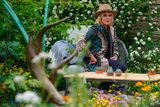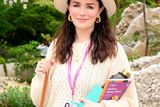 Now that we have an Irish gold medal winner at Chelsea — congratulations to Billy Alexander of Caherciveen, whose victory is balm for the national soul after a weekend of sporting disasters — perhaps it is time to explain that the RHS Chelsea Flower Show 2023 (BBC1 and 2) is the Olympics of gardening.
Except that the Chelsea Flower Show happens every year. And that the categories keep expanding. And that some subjects are so controversial ("the weeds debate is ongoing") that the presenters spend more time telling you how they're not going to talk about them than actually giving you any expert information.
Last night, the first evening broadcast from Chelsea featured Monty Don in a suit and tie looking uneasy. Monty is fine talking to the camera and showing off all he knows — which is a lot — but he's less comfortable reading clichés off a teleprompter. You feel he thinks the anodyne introductions are beneath him. But then the other presenters, particularly on the afternoon section of the programme, were just as unsteady at the start.
Imagine having more than two hours of screen time per day devoted to gardens and plants. It's amazing. It's a British orgy. The king and queen were there. Camilla was wearing a green and white floral dress, which looked unfortunate until you realised that every other woman who was part of the production was wearing something floral: disaster.
Carol Klein, described as "the queen of the pavilion" and also "our very own ray of sunshine", was in the display tent, giving a beginners' guide to pelargoniums. Carol was wearing a floral dress — green with big red poppies — and also, remarkably, leaf earrings. She's a good broadcaster, but she's always got a laugh in her voice, which is not as attractive as it sounds. Carol's good at dealing with the classic plants, and later took us through the gladioli and that dahlias at a brisk clip. She introduced us to a breed of dahlia called "Bishop's Children". I'll just leave that there.
Yesterday was press day at Chelsea, so we were knee-deep in celebrities: Bill Bailey, Aisling Bee, Dominic West, Judi Dench, Mary Berry, Jennifer Saunders and of course Joanna Lumley, who wore a jacket with leaves printed on it and seemed to be everywhere, like bindweed.
There were gardens that were a tribute to the mountains of Korea; the Centrepoint garden, which was about homelessness; a garden about grief; and a display from the Federation of British Bonsai Societies. Your head started to spin. Gardeners are great television, though. To see Claire Austin, of the gardening dynasty that owns David Austin Roses, growing peonies in Wales was much more interesting than seeing her at the actual show. Down in Chelsea, Joe Swift opened their conversation by telling her that he had the Claire Austin rose in his garden. (It is a white blend shrub rose named after her by her famous father). Claire Austin's other speciality is irises and she was particularly pleased with how her Dusky Challenger had done.
It is a type of heaven, really.