Can you believe this is Ireland? TG4 viewers stunned by the Irish 'Planet Earth'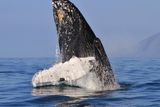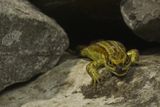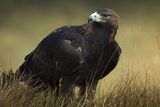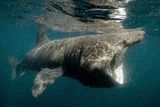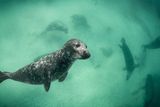 TG4 aired a two-part series on Ireland's wildlife in a stunning documentary that's been winning rave reviews online.
Eire Fhiain has been dubbed Ireland's answer to Planet Earth.
With amazing wildlife footage and the knowledge and enthusiasm of director Eoin Warner, the two-part documentary gripped viewers as it brought to life the incredible natural wonders of Ireland's Atlantic realm.
The first episode, which aired last Wednesday, focused on the Skellig Islands, Kilkenny and the Blasket Islands. Viewers encountered Puffins, secretive Shearwaters, Humpback Whales, the last herd of ancient Red Deer in Killarney as rutting season commenced, Barn Owls and the common lizard of Ireland's limestone desert - the Burren.
The team went to extraordinary lengths to capture the shots that transfixed audiences. Using the latest camera technology - night time, macro and slow motion - the scenes were probably better than some of the action movies we've seen this year.
And viewers found it hard to believe that this magic was captured in Ireland.
The second and final episode, which aired last night, lived up to the promise of the first. Viewers who had been spellbound by the show's premiere had spread the word and encouraged friends to tune into the second episode as Twitter blazed with the #EireFhiain hashtag.
"One of the best Irish wildlife documentaries I've seen. Everyone should watch," wrote one user - a sentiment that was echoed by many.
Eoin travelled across the sheltered Connemara Islands, in the last episode, before heading to Mayo to encounter some of Ireland's hardiest long-distance travellers - The Whopper Swans - who travel to Ireland every autumn to escape the bitter chill of Iceland.
Viewers also met Basking Sharkes, who are now thriving in Irish waters, Red Squirrels of Donegal and the star of the show, the Golden Eagle.
The overarching achievement of the show is reminding audiences how spectacular Irish wildlife is. There's a whole world of wonderment waiting to be explored, right on our doorstep. Something that should never be taken for granted.
Thar cionn @TG4TV @EoinWarner. #EireFhiain is the best wildlife programme I've ever seen on Irish TV. #seachtainnagaeilge

— Melanie Gibney (@verona71) March 8, 2017
Stunning footage on @TG4TV absolutely amazing wildlife filmmaking. #EireFhiain

— collie ennis (@collieennis) March 8, 2017
Wish there was an #ÉireFhiáin to look forward to every Wednesday. Such a fantastic documentary! Well done to @TG4TV and @EoinWarner

— Clare (@od_clare) March 8, 2017
The camera work is just amazing! #eirefhiain

— Gary Collins Photogr (@GaryPhotogr) March 8, 2017
#EireFhiain you can see where our myths and gods came from.Breathtaking!!

— JohnFlynn Artist (@JohnFlynnArt) March 8, 2017
To the very talented @dompontillo THANK YOU! #EireFhiain

— CTLWildlife (@ctlwildlife) March 8, 2017
@WildIreland what an amazing documentary #EireFhiain is. Congrats to all who produced. Engrossing from start to finish. Brilliant

— Stephen Lawlor (@stephenlawlor8) March 8, 2017
So sad it's over but so grateful to be reminded of the beauty of our West Coast. Bualadh bos mór @EoinWarner @ctlwildlife #ÉireFhiáin

— Lesley Ann (@island_lesley) March 8, 2017
Golden eagles are such majestic birds... a privilege to have them soaring Irish skies again #EireFhiain

— Ireland's Wildlife (@WildIreland) March 8, 2017
Part 2 of #EireFhiain is as spectacular as the 1st. Well done @ctlwildlife and @TG4TV #topclass! Makes me want to go exploring.

— David Horkan (@dhkayaking) March 8, 2017
Possibly the most beautiful documentary I've ever seen about Wild Ireland #ÉireFhiáin. @tg4tv Just. Watch. It. ❤

— Claire (@TribearClaire) March 1, 2017
Hard to believe this is Ireland unbelievable, Rinne sibh jab iontach fair play #ÉireFhiáin #EIRE @tg4 @CTLFilms

— Cian o Halloran (@Cian655) March 1, 2017