What's on TV, Netflix and AppleTV+ today: Home and away with Home of the Year and Anton & Giovanni's Adventures in Sicily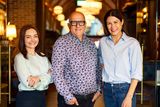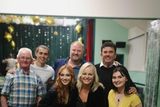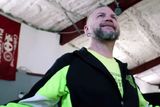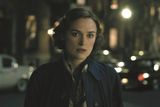 Paul Whitington and Sheena Madden
Here are our top TV and streaming picks today.
Anton & Giovanni's Adventures in Sicily
BBC1, 9pm
Strictly Come Dancing stars Anton Du Beke and Giovanni Pernice begin a tour of Giovanni's homeland, Sicily, and tonight they visit the Valley of the Temples, and the ancient Greek colony of Syracuse.
Réaltaí na Gaeltachta
RTÉ One, 7pm
As the 'mature' students prepare for the ceolchoirm, Lauren tries to teach Oisín how to dance, Des is looking for the right accompanist, and Amanda is feeling nervous about performing her own poem.
Home of the Year
RTÉ One, 8.30pm
This week Hugh, Amanda and Sara visit a Victorian house in Kilkenny, a contemporary new-build in Dublin and a lodge-style home in county Wicklow.
Official Secrets
BBC1, 11.40pm
In 2003, GCHQ analyst Katharine Gun chances on a memo suggesting the US and British authorities are putting pressure on other UN security council members to legitimise the war with Iraq. And when she leaks the document, all hell breaks loose. With Keira Knightley, Matt Smith, Ralph Fiennes.
Sky High: The Series
Netflix, streaming now
To stay independent from her father (one of Madrid's largest stolen goods traffickers), a newly widowed single mum joins her recently killed husband's gang of smash-and-grab thieves. What could go wrong?
Monster Factory
Apple TV+, streaming now
When they say 'Monster Factory', they don't mean polygon.com's fiercely popular web series. In this instance, the term refers to 'wannabe WWE fodder'. Join Danny Cage (the man responsible for Sheamus) as he puts the next generation of sports entertainment — namely Bobby Buffet, Goldy, Twitch, and Gabby Ortiz — through their paces.
Noise
Netflix, streaming now
It's tricky enough moving back into the family home, especially after having a newborn, so spare a thought for this young Dutch couple who enter a world of abstract and existential pain beyond the usual realm of new parenting. Starring Jesse Mensah.
Boston Strangler
Disney+, streaming now
Kiera Knightly proffers her 'Bahstahn cheowderr' accent to channel Loretta McLaughlin, the first journalist to connect the Boston Strangler murders — despite her editor dismissing her interest in the case (it was the early 1960s and she was a woman).
Extrapolations
Apple TV+, streaming now
From the writers of Contagion (so it's bound to be an upbeat number), we have an all-star cast depicting just how horrifying and facile our future might be thanks to the acting prowess of Meryl Streep, Tobey Maguire, Edward Norton, Kit Harrington, Sienna Miller and Keri Russell.
In His Shadow
Netflix, streaming now
There is a wealth of foreign-language dramas being released of late. The third of our highlighted subtitled offerings revolves around a French family who must stand up to a menacing patriarchal force (that being a seemingly charismatic half-brother) after the death of their dad.
Dance 100
Netflix, streaming now
It's almost as if an American production company saw South Korea's Physical: 100 and said, "Hey, let's do that, but for choreography!" Showcasing 100 of the world's best dancers, the contestants must choreograph, teach, and perform next-level group performances that will wow the judges, who, in a twist, are their own dancers...