Today's top TV and streaming picks: Waco: American Apocalypse lands on Netflix, while classic Titanic gets a show on Film Four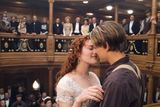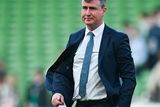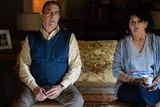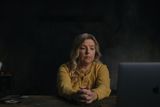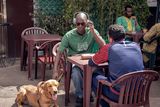 Paul Whitington and Sheena Madden
Here are our top TV and streaming picks today.
Race Across the World
BBC1, 9pm
Five teams set out to race 16,000 kilometres across Canada, from Vancouver on the Pacific coast to St John's, Newfoundland, putting all their skill and ingenuity to the test as they'll be travelling without credit cards, smartphones or access to the internet.
International Friendly
RTÉ2, 7pm
Stephen Kenny's Republic of Ireland take on Latvia at the Aviva Stadium in this friendly international, which kicks-off at 7.45pm. The home side will take on France next week.
Django
Sky Atlantic, 9pm
Seymour's betrayal sends John into a fury and he spends a fortune turning New Babylon into a fortress. Sarah is worried about him, and recalls the night when her family was massacred.
The Dry
RTÉ One, 9.35pm
Shiv is still feeling guilty about having slept with Jack and her sobriety is tested more than ever as tensions rise within the family. Roisin Gallagher, Moe Dunford, Ciarán Hinds star.
Titanic
Film Four, 9pm
All seems tickety-boo aboard the Titanic on its maiden voyage till a crewman spots what he thinks might be an iceberg. Kate Winslet and Leonardo DiCaprio head the cast of James Cameron's irresistible award-winning epic.
Waco: American Apocalypse
Netflix, streaming now
​Texas. Religious zealots. Modified illegal firearms. A fabled and inevitable stand-off with the FBI as foretold by the second coming of Christ. The "biggest gunfight on American soil since the Civil War". The alleged abuse of children. You'd be forgiven for thinking the American apocalypse is now, but Waco happened 30 years ago.
Marking the anniversary of the 51-day siege between David Koresh, his followers, and miscommunicating branches of federal law enforcement, and directed by filmmaker Tiller Russell (Night Stalker), it features questionable music montages alongside exclusive access to recently unearthed videotapes filmed inside the Crisis Negotiation Unit, as well as raw news footage never released to the public, and FBI recordings.
Presenting the usual fundamentalist Davidians alongside bamboozled feds, it highlights America's ongoing struggle with God and guns.
Sky High: The Series
Netflix, streaming now
To stay independent from her father (one of Madrid's largest stolen goods traffickers), a newly widowed single mum joins her recently killed husband's gang of smash-and-grab thieves. What could go wrong?
Monster Factory
Apple TV+, streaming now
When they say 'Monster Factory', they don't mean polygon.com's fiercely popular web series. In this instance, the term refers to 'wannabe WWE fodder'. Join Danny Cage (the man responsible for Sheamus) as he puts the next generation of sports entertainment — namely Bobby Buffet, Goldy, Twitch, and Gabby Ortiz — through their paces.
Noise
Netflix, streaming now
It's tricky enough moving back into the family home, especially after having a newborn, so spare a thought for this young Dutch couple who enter a world of abstract and existential pain beyond the usual realm of new parenting. Starring Jesse Mensah.
Boston Strangler
Disney+, streaming now
Kiera Knightly proffers her 'Bahstahn cheowderr' accent to channel Loretta McLaughlin, the first journalist to connect the Boston Strangler murders — despite her editor dismissing her interest in the case (it was the early 1960s and she was a woman).
Extrapolations
Apple TV+, streaming now
From the writers of Contagion (so it's bound to be an upbeat number), we have an all-star cast depicting just how horrifying and facile our future might be thanks to the acting prowess of Meryl Streep, Tobey Maguire, Edward Norton, Kit Harrington, Sienna Miller and Keri Russell.
In His Shadow
Netflix, streaming now
There is a wealth of foreign-language dramas being released of late. The third of our highlighted subtitled offerings revolves around a French family who must stand up to a menacing patriarchal force (that being a seemingly charismatic half-brother) after the death of their dad.
Dance 100
Netflix, streaming now
It's almost as if an American production company saw South Korea's Physical: 100 and said, "Hey, let's do that, but for choreography!" Showcasing 100 of the world's best dancers, the contestants must choreograph, teach, and perform next-level group performances that will wow the judges, who, in a twist, are their own dancers...