RTE try to sign up Ashley for The Voice... but it's a no as broadcaster can't afford her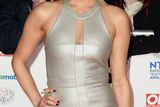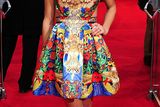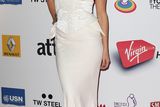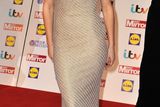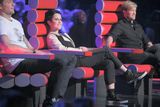 By Melanie Finn Showbiz Editor
Pussycat Dolls star Ashley Roberts was approached as a possible replacement for Jamelia on RTE's Voice of Ireland.
The Herald can reveal how the American bombshell, who appeared on I'm a Celebrity… was approached by makers of the popular show as they scramble to fill the two remaining judging slots.
It was confirmed this week that Jamelia had quit the talent contest after efforts to renegotiate her contract fell through.
Ashley's manager was approached to find out if she would be available for the programme, which is due to start filming this autumn.
Producers were hoping she could do for the Voice of Ireland what her bandmate Nicole Scherzinger did for the X Factor, when she proved hugely popular on the show. However, due to budgetary constraints the reality star is now out of the running as RTE couldn't afford her.
"Ashley is what's known as a 'triple threat' because just like Nicole she can sing, dance and act. She's also drop-dead gorgeous with a really bubbly, outgoing personality," said a source.
"But when you're dealing with stars in the UK, it's a whole other ball game in terms of the kind of huge fees they can command. RTE just couldn't afford her, plain and simple."
She is now the second female judge not to return for the fourth series after Dolores O'Riordan decided against signing up for a second instalment.
Niall Breslin, aka Bressie, and Westlife's Kian Egan have already signed their contracts, with two more additions to the mentoring panel still to be confirmed.
Another name rumoured to be in the running for a mentoring slot is The Saturday's singer Una Foden. Currently pregnant with her second baby with her rugby star hubby Ben Foden, she has already filmed RTE show The Dream Factory which will air this autumn - and she has made no secret of her desire to do more work at home.
"Una would be the perfect choice for the show. She's someone who has been in the business for over 10 years and knows it inside out," a source said.
"She also has that crucial like- ability factor, so she would go down really well with Irish viewers who could really relate to her."
Although the show doesn't air until next January, it begins filming this autumn as it has such a lengthy run on the small screen, meaning producers have to firm up the line-up sooner rather than later.
This year's show pulled in an average viewership of more than 600,000 people and unearthed talents including Kelly Mongan and Keith Hanley.
Made by Screentime ShinAwil, the show's executive producer Larry Bass said: "We look forward to putting together a great coach line-up for our Irish viewers as this series will be the biggest yet. We have been inundated with enquiries."
hnews@herald.ie