'My mum's got the X Factor' - son supports his mother at Irish X Factor auditions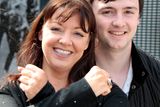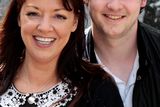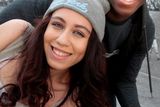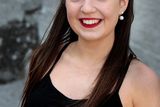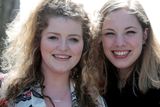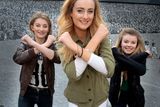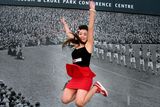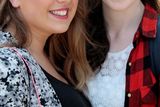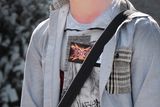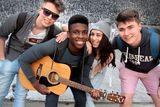 Aspiring singers flocked to Croke Park today to see if they had what it takes to compete in ultimate talent show 'The X Factor'.
Producers of the popular entertainment show are currently scouring the country to find this year's Rylan Clark, Chico or Mary Byrne.
Singers and song writers travelled the length and breadth of the country to attend the auditions.
Nursery school nurse, Laura Johnston, had driven down from Holywood in County Down to sing her heart out.
"I was so nervous," she said. "I sang My Funny Valentine and am through to the next round."
"I told my son Ben I was thinking of going for the audition and he said; 'Mum – YOLO'. So I went for it. Turns out he was right."
But it wasn't all good news and many hopefuls were sent home - their dreams of making it to boot camp or hanging out in Simon Cowell's chateau cruelly dashed.
Katherine Maguire (18) from Wexford arrived with her triplet sisters in tow.
"I didn't get through," she said. "It was really nerve wracking. The producers were nice but some people were crying after they auditioned."