'Love/Hate' waiting for green light in US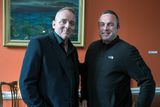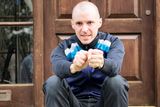 A planned remake of the much praised RTÉ series 'Love/Hate' for the US market has yet to get the "green light", best-selling author Dennis Lehane has revealed.
The Irish-American writer confirmed he has been working on a possible script.
"The new version of the show is set in a gritty part of Hawaii tourists are simply unaware of," he said.
"I'm doing the entire Americanisation of 'Love/Hate' but it hasn't got the green light yet. I've written the pilot but we will have to see what happens. It will either get the go-ahead – or it will be dead within in the next few months."
The Boston native, who is the youngest of five children, has a strong Irish-American background, with both his parents coming from Ireland.
He was a special guest at the Irish Writers' Centre in Dublin at a function also attended by US Ambassador to Ireland, Kevin O'Malley.
''I love it here. My Irish roots have definitely influenced my writing.
"I'm from a storytelling, musical, poetic tradition."
A key part of Lehane's popularity is a growing reputation for gritty crime writing.
He has also written for various television shows, including 'The Wire'.
The event was also attended by 'Love/Hate' writer and creator Stuart Carolan, who shot down suggestions that a sixth
series of the gritty crime drama is definitely on the cards.
He said the intensity of finishing the last season left him feeling like he'd been "kicked in the chest by a horse".
RTÉ suggested another series is being considered, although it will not hit our screens this year.