Life after death? Leaving your body to medical science
Would you consider donating your body to medical science? Gabrielle Monaghan on the anatomy of a new two-part RTE documentary that might just get under your skin.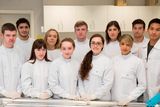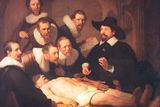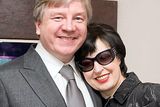 Anne Holliday dedicated her life to helping others. When she was diagnosed with cancer in 2009 and told she had just six months to live, Holliday saw death as another opportunity to do something useful for society. So she signed up to donate her body to Trinity College Dublin's anatomy department.
Instead of giving friends a funeral she couldn't attend, Holliday opted for a party, and, shortly after her diagnosis, she married Michael Nugent, her partner of 25 years. Holliday defied medics' expectations and lived for a year and a half, dying in 2011 at the age of 57.
Holliday was a founder member of New Consensus, a group that campaigned for the revision of the republic's territorial claim on the North. She organised the first rail journey by the Peace Train between Dublin and Belfast, aimed at challenging the IRA's disruption of the North-South rail link.
Donating her body was "something we had often talked about in theoretical terms, but it became more real when she was diagnosed with cancer," said her husband Michael, who is chairman of Atheist Ireland.
"We had always been involved in community activities, promoting secularism, and campaigning against terrorism. So this act seemed a natural extension to that. It's her final project, really."
Holliday and Nugent feature in A Parting Gift, a new two-part documentary for RTE One about Trinity's body donation programme. The university's medical school is one of five in the country that rely on anatomical donations to teach medical, dental and science students.
While thousands of us are content to tick the boxes of an organ donation card, far fewer are willing to bequeath their entire body. However, the number registered for this selfless deed is on the increase; between 2011 and this year, 514 people signed up to leave their remains with Trinity, compared to 507 in the previous decade and just 101 people between 1980 and 1990.
Siobhan Ward who helps run the body donation programme at Trinity said: "Public awareness seems to be the main reason for an increase in the number of donors registering.
"People donate for many reasons, such as wanting to give something back, to be useful in death, and to help medical education."
After Patricia Roberts' sister and brother-in-law died 20 years ago, she suggested to her husband Rex that they both leave their bodies to Trinity's anatomy department. The remains of Roberts' husband Rex, a keen sailor, were donated to Trinity after he died in 2009. She eventually scattered his ashes at Brittas Bay and now has no qualms about donating her own body to Trinity when her time comes.
"When you die, you give away all your old clothes to the charity shop," she said. "Your body is not of any more use to you than your old clothes, so you might as well let somebody make some use out of it. You've finished with it."
But in a country where death rituals such as the wake have been a staple of society for centuries, eschewing tradition in such emotive circumstances doesn't always sit well with the family left behind. It can be up to three years before the remains of a donated body are returned to relatives for burial or cremation.
Joe McNamara, the director of Corrigans and Sons, a funeral home that acts as the undertaker for the capital's three medical schools, said: "It does seem to me that grief takes about two years to work through in what you might call a regular situation.
"In this case, where someone has donated to the college, it can actually protract the grieving because they haven't had a final burial yet.
"I have had calls from families who've said, 'can you bring out an empty coffin, a sort of decoy?' I had to be very clear with the family and say, 'no'. We do everything in broad daylight, upfront and in honesty, so that everyone is clear when you go to a medical school as a donor, that's perfectly allowable and socially acceptable."
The use of human bodies to study anatomy has been the cornerstone of medical training and research for more than 400 years. But it once had somewhat of a murky reputation, mostly because of the phenomenon of grave robbing and because from the 1750s, hanged criminals were provided for dissection as part of their punishment.
Professor Davis Coakley from Trinity's School of Medicine said: "For many, many centuries, human dissection was frowned upon and the Church banned it. It wasn't really until the 17th Century and the Renaissance that human dissection started. Up until then, they had been dissecting bodies of animals, in particular pigs, and they had erroneous ideas about the human body. Dissection was feared by everyone."
By the start of the 19th Century, there was a dearth of cadavers for the growing medical profession to study, prompting some students and grave robbers to sneak into cemeteries, such as Bully's Acre on the grounds of Royal Hospital Kilmainham, in the dead of night to dig up human corpses.
The practice began to die out after the introduction of the Anatomy Act of 1832, which enabled medical schools use unclaimed bodies from workhouses and asylums.
Nowadays, consent is paramount. The donations benefit not just trainee doctors, but experienced surgeons who analyse cadavers when learning new procedures.
Dr Patricia Eadie, a consultant plastic surgeon at St James' Hospital, said she was a "bit apprehensive" when making her first incision on a corpse as a medical student at University College Cork. She went on to spend two years of her training practising on that cadaver. Even when she went on a course in London earlier this month, cadavers were used for live demonstrations of surgery techniques.
"It's still important to have access to cadavers - you can see and feel for yourself whether the nerve underneath a certain muscle is the same as it is on the screen," Eadie said.
Not everyone who applies to donate their body will match anatomy departments' criteria by the time they have passed away. Just ten of the donors who died this year were actually used for medical training at Trinity. Remains can be rejected if the body suffered trauma, due to an accident for instance, is extremely obese or emaciated, has had a post-mortem, or has died from an infectious disease such as MRSA or HIV.
After her body played its part in the medical education of students at Trinity, Holliday's remains were finally buried last month, in a plot at Glasnevin Cemetery specially designated for medical school donors.
Her husband plans to follow suit.
"The more people who do it the better, I think," Michael said. "It is a particularly obvious thing to do if you are an atheist because you don't have any concerns about what happens your body after you die."
'A Parting Gift' will air on RTE One at 10:15pm on October 30 and November 6.