Kim Kardashian takes stroll down memory lane as she visit first reality tv house
Kim Kardashian has made a nostalgic return to one of the first homes she lived in on TV show Keeping Up with the Kardashians.
When the reality star discovered her old Beverly Hills home was up for sale, she couldn't resist the urge to take a look around her old house and took her younger sister Khloe along to share in the experience.
The 36-year-old, who has appeared on all 13 seasons of the reality show, also invited her fans to join her on the trip down memory lane by streaming the video live via her Snapchat account.
"You guys, this is so nostalgic. My old house!" she exclaimed excitedly.
She then asked her fans if they remembered the house, while taking them on a tour of her old home.
The house will look familiar to fans of Keeping Up with the Kardashians, as the owners who bought the property from Kim, also bought all of her furniture, leaving the house looking exactly how she left it.
"This is the same exact bedding you guys," she exclaimed as she entered the bedroom.
"Even my same home phones!"
"I wanna buy a house with everyone's stuff," Khloe added. "That's so much easier!"
She confessed, although it was still technically her home when she gave birth to North, she hadn't set foot back in the house since then.
Kim also revealed that when she left hospital, she went straight to live with her mother Kris and then sold the house.
On the live stream, Kim began to tell the audience stories of what happened in the house which were later broadcast on the hit reality show.
The mother of two, asked fans if they remembered the food fight she had with Kris and the time she had a bad reaction to Botox.
"Goodbye to my house where a lot of my Keeping Up memories were made," she added as she drove away from the house.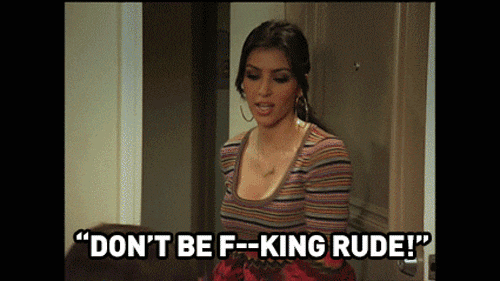 Online Editors
Follow @IndoEnts