'I'm not Louis' wildcard' - Orla Keogh is back on the floor at Topshop as X Factor dream ends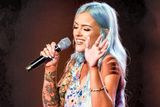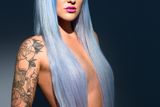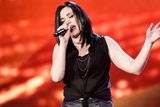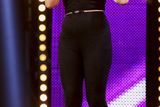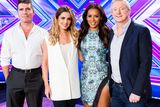 It's back to basics for X Factor hopeful Orla Keogh who has now returned to work since finding fleeting fame on the talent show.
The purple-haired beauty (20) from Dublin's Artane is now back on the shop floor of Topshop in Arnotts.
And despite reports that she could be chosen as Louis Walsh's wild-card on the show after being seen given the boot last weekend, she said that the speculation wasn't true.
Neither herself nor fellow Dubliner Janet Grogan have been given a second reprieve, according to show insiders.
"I saw that. I don't know where that came from, that Louis might pick me as his wild card, but I really don't think it's going to happen," she told the Herald.
The talented singer won herself an army of fans of the show, thanks to her stunning good looks and impressive vocals.
But she had her time on the show cut short, alongside Janet Grogan (26) after failing to make it through to the next stage.
Cheryl decided to dump her at the last moment from her six-chair challenge and instead go for rival Chloe Jasmine to go through tothe judges' homes.
In a night of high drama, it even led to claims that Orla was given the boot just so posh contestant Chloe could appear on the live shows, despite already getting a second chance after forgetting her lyrics.
Cheryl's move prompted a chorus of boos from the bootcamp audience, who were clearly unhappy with her selection.
However, gorgeous Orla has now put her disappointment behind her and returned to her job as a sales assistant with the popular high street chain and seemed in good spirits.
There's now just one Irish contestant left in the competition.
Chris Leonard is one of eight solo singers to have been put together into an eight-piece boy band which will compete for their survival at Louis Walsh's judge's home segment in Bermuda this weekend.
hnews@herald.ie