Did you see unintentional 'burn' Michelle Obama delivered to Melania Trump on Carpool Karaoke?
On Wednesday night's episode of Carpool Karaoke, James Corden was joined by one of his most famous guests yet.
America's First Lady Michelle Obama joined the British TV host as he toured the grounds of the White House.
She chatted about her life in the public eye and belted out some powerful female anthems, including Beyonce's Single Ladies and her own song, This Is For My Girls.
Missy Elliott then made a colourful cameo and they rapped along to her hit Get Ur Freak On .
And coincidentally rapped this lyric from the song - "copywritten so don't copy me, y'all do it sloppy-ly" - following the Melania Trump plagiarism controversay. The segment was filmed before Tuesday night's Republican National Convention so it couldn't have been intentional but it's still a beautiful and timely coincidence. And the lyric has always been part of the song: "Holla, ain't no stoppin' me / Copywritten, so don't copy me / Y'all do it, sloppy-ly / And y'all can't come close to me"
But still...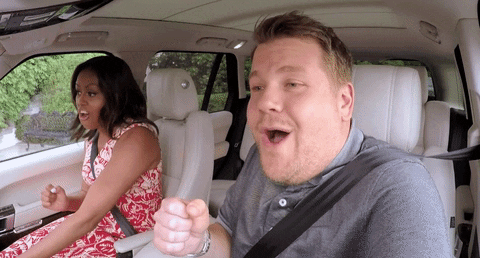 Online Editors
Follow @IndoEnts
Promoted Links