'Bring on the ladies' - Emilia Clarke admits she's up for lesbian romance on Game of Thrones
WARNING: This article contains spoilers about Game Of Thrones season 6
Emilia Clarke has revealed she's happy about the bubbling chemistry between her character Daenerys Taragaryen and Yara Greyjoy.
It appeared that the Mother of Dragons had met her match in Yara on Monday night's episode when when the Iron-born soldier visited Mereen to discuss an alliance with Daenerys.
They made plans, became allies and flirted outrageously with each other.
In a behind-the-scenes video posted by HBO, Clarke said: "There's mild flirtation, which is exciting to say the least. I mean, get rid of Daario bring on the ladies."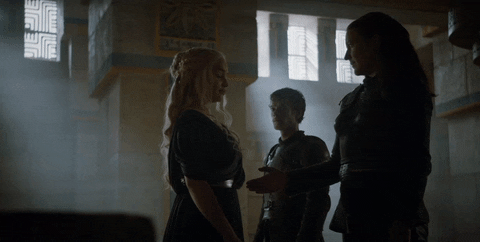 While there's been plenty of lesbian and gay sex in Game of Thrones thus far, the show has yet to see a central gay romance.
Is a Yara-Dany relationship likely?
In episode seven, we saw that Yara likes to sleep with women and it was handled with refreshing casualness but this insight into Yara's life fuels fans' suspicions that there may be a Yara-Dany love story.
When asked if she was previously aware Yara wasn't straight, Gemma Whelan, the actress who plays her, told HBO: "No, I had no idea! I reckon she's any way. I don't think she'd limit herself to one or another. Anything goes. Get the job done with whatever if fun and interesting."
However, the relationship may remain platonic. Dany might just have recognised her equal in Yara and was probably just delighted that there was another "badass chick" around who understands her.
The creators of the show have been touting the latest season of the show as the year when women finally wreak vengeance. And episode nine, 'Battle of the Bastards' suggests that they are holding true to their word.
It showed that Yara and Lyanna Mormont can make powerful and reliable allies, just as well as men and Dany and Sansa can enjoy the sort of heroic moments that are usually reserved for male characters on TV.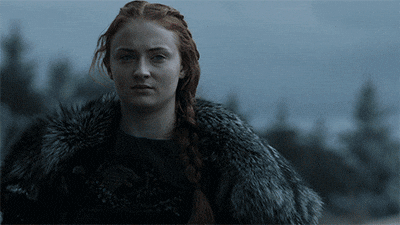 Whatever happens, we're just happy that Dany and Yara found each other and are teaming up to make the world right again.
Maybe the future of Westeros belongs to the women.
Online Editors
Follow @IndoEnts