Bad news for Game of Thrones fans as star Liam Cunningham says series won't return until July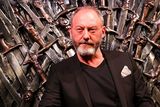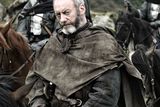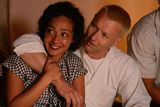 There's further disappointment for Game of Thrones fan as star Liam Cunningham has revealed that the series won't return until July.
The Dublin star, who plays Davos in HBO's hit fantasy series, said the premiere date has been pushed back several times.
He said: "I've been disappointing various people around the world because it was meant to come out in April. It's July now, I think.
"There's going to be a launch and something special happening this year for the premiere. The bad news is, there will only be seven episodes and the final season starts again as far as I know in September."
The star took the opportunity at the event at L'Ecrivain restaurant to hit out at the State for not doing enough to help the refugee crisis.
Liam travelled to Jordan last September with the charity World Vision and said the Government could be taking in more refugees.
"The wheels of government move so slowly. What we've got to do is speed them up. Also, we're in the middle of changes of leadership. They need to get down and work for the country," he said.
"They're inward-looking now because there's a little bit of a mini-crisis going on.
"They need to get all that s**te out of the way and do their job, which is representing the people who voted for them."
He added that he thought it was wonderful he could use his celebrity status to highlight issues close to his heart, like his work with World Vision.
Meanwhile, the actor spoke in glowing terms about Limerick actress and Oscar nominee Ruth Negga  at a Women Mean Business World Vision event.
Cunningham previously worked with Negga on 2014 movie Noble, which told the story of children's rights campaigner Christina Noble's life.
"I had the biggest smile on my face when I heard she got nominated. She's very deserving of it," he said.
"Ruth's the most gorgeous, easy-going, decent girl. I saw her at the Golden Globes, I went over and gave her a hug. She's just brilliant.
"I've known her 20 years; she's been at it a long time. She's done theatre, she's paid her dues.
"The highest compliment I can pay Ruth is she's not a movie star, she's an actor, and that's what she is.
"She's a brilliant ambassador for this place and for diversity and is very clever.
"She's worked her way up slowly and she's the real deal. She hasn't just had it thrown at her. She just knows her stuff, she's a professional."
Liam said that he's looking forward to seeing her nominated movie Loving, which co-stars Joel Edgerton. "You don't get too many love stories in Hollywood any more. It's all bloody explosions now and car chases," he said.