Today's top TV and streaming picks: The story of an MI5 spy's link to the Northern Ireland peace process, an Oscar-winning fantasy and Love is Blind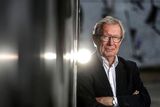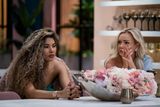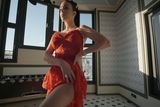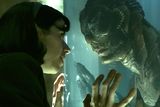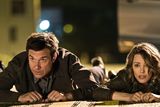 Paul Whitington and Sheena McGinley
Fancy a night in with some telly? We've got you covered.
The MI5 Spy and The IRA
BBC2, 9.50pm
There's never been any shortage of people lining up as the architects of the Northern Ireland peace process, from Tony Blair and Bertie Ahern to Albert Reynolds, John Major and Gerry Adams. In this documentary, we meet another candidate — an MI5 officer called 'Robert'. Journalist and documentary filmmaker Peter Taylor has written extensively about the Northern Irish conflict, and spent more than 20 years trying to track down the man he believes is the missing link in the complex jigsaw that delivered an imperfect but lasting peace.
Operation Chiffon was the code name of a top-secret MI5 operation establishing back-channel communications between the British government and IRA leadership. Chiffon's mission was to encourage the IRA to end its campaign of violence and embrace a fragile political process that would eventually lead to the signing of the historic Good Friday Agreement 25 years ago. After locating Robert, Taylor persuaded him to break his silence.
The MI5 agent claims he put his career and life on the line by disobeying orders and meeting with Martin McGuinness just three days after the IRA's Warrington bombing in 1993. After introducing himself as a British government representative, Robert says he told McGuinness Irish unity was inevitable. And he says it was these contentious and entirely unauthorised words that led the IRA to call a ceasefire and engage in the political process.
Fortress Britain
Channel 4, 8.30pm
The current row over migrant boats across the water is part of a long-standing British obsession with invasion. Historian Alice Roberts explores that tendency, beginning with Henry VIII's fears of invasion from Catholic Europe, which prompted him to lay the foundations of a national spy network.
Women's Six Nations
RTÉ2, 1.30pm
Lyndsay Peat, Paula Fitzpatrick and Hannah Tyrrell join Daire O'Brien for coverage of Wales versus Ireland at Cardiff Arms Park, with match commentary from Hugh Cahill and Fiona Coghlan. Kick-off at 2.15pm.
Casualty
BBC1, 9.25pm
Jacob finally faces up to his guilt, Dylan sets out to bring an abuser to justice, and might there be more to Faith's dodgy patient than meets the eye?
The Shape of Water
RTÉ2, 9.50pm
Guillermo del Toro's Oscar-winning fantasy stars Sally Hawkins as a mute cleaner at a 1950s US government lab who forms an intense bond with a captive amphibian creature. With Octavia Spencer and Michael Shannon.
Game Night
BBC1, 10.35pm
When a group of friends meet up for a murder mystery game night, their fake crime is interrupted by some very real criminals. Amusing black comedy, with Rachel McAdams, Jason Bateman, Kyle Chandler and Sharon Horgan.
Love Is Blind
Netflix, streaming now
​Season four of the OG series is upon us, and we all know the drill at this point — producers put a load of people trying to find love/fame, who are only too willing to say 'I do' to randomers in that quest, in front of the cameras. Singles who want to be loved for who they are (not because they're HAWT, 'n' stuff) have signed up for the less-conventional approach to modern dating. So, under the collective wing of Nick and Vanessa Lachey, hopefuls herd themselves to Seattle in the hopes of getting engaged without ever meeting. New episodes will roll out each Friday across 12 instalments, following each couple's journey for love — as they move in together, plan their wedding, and find out if their physical connection matches the "strong emotional bond" initially developed in the pods. When their big day arrives, will real-world realities push them apart, or will they marry regardless?
I Am Georgina
Netflix, streaming now
Expect much of the same in season two from the model, mother, influencer, businesswoman and dancer Georgina Rodríguez, who just happens to be Cristiano Ronaldo's partner.
My Kind of Country
AppleTV+, streaming now
Reece Witherspoon is to Apple Music what Heidi Klum is to Amazon's Making The Cut… Enter Apple's "first competition series", which sees producer/actress/country music advocate Witherspoon task three country music stars — including Mickey Guyton (the first black female to host at the CMAs) and Orville Peck (the first openly gay country music star, albeit facilitated by a mask) — to traverse the globe for country music's next big thing.
​