Today's top TV and streaming picks: Gordon Ramsay looks to the future, a history of African-American pop culture and Jesus Christ Superstar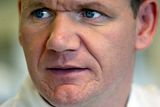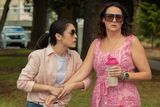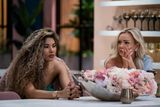 Paul Whitington and Sheena McGinley
Here are our top picks for a quiet night in tonight.
Get On Up
BBC2, 9pm
Actor David Harewood travels across the US telling the stories of African-American artists and performers who helped transform popular culture around the world, from Sidney Poitier to Nile Rodgers.
Dragons' Den
BBC1, 8pm
Low-strength gin, kids' storage baskets with a twist and a novel solution for the sweat patch are among the ideas under inspection by the dragons this week, but which ones will take their fancy?
Gordon Ramsay's Future Food Stars
BBC1, 9pm
The Michelin-starred chef asks some of the UK's best up-and-coming food and drink entrepreneurs to compete to win £150,000 of Ramsay's own money.
Jesus Christ Superstar
BBC4, 9pm
Norman Jewison's adaptation of Andrew Lloyd Webber's musical captures the raw energy of the stage show. Ted Neeley plays the Christ, while Carl Anderson plays his errant disciple Judas, whose jealousy is about to get the better of him.
Love is Blind
Netflix, streaming now
​Season four of the OG series is upon us, and we all know the drill at this point — producers put a load of people trying to find love/fame, who are only too willing to say 'I do' to randomers in that quest, in front of the cameras. Singles who want to be loved for who they are (not because they're HAWT, 'n' stuff) have signed up for the less-conventional approach to modern dating. So, under the collective wing of Nick and Vanessa Lachey, hopefuls herd themselves to Seattle in the hopes of getting engaged without ever meeting. New episodes will roll out each Friday across 12 instalments, following each couple's journey for love — as they move in together, plan their wedding, and find out if their physical connection matches the "strong emotional bond" initially developed in the pods. When their big day arrives, will real-world realities push them apart, or will they marry regardless?
I Am Georgina
Netflix, streaming now
Expect much of the same in season two from the model, mother, influencer, businesswoman and dancer Georgina Rodríguez (right), who just happens to be Cristiano Ronaldo's partner.
My Kind of Country
AppleTV+, streaming now
Reece Witherspoon is to Apple Music what Heidi Klum is to Amazon's Making The Cut… Enter Apple's "first competition series", which sees producer/actress/country music advocate Witherspoon task three country music stars — including Mickey Guyton (the first black female to host at the CMAs) and Orville Peck (the first openly gay country music star, albeit facilitated by a mask) — to traverse the globe for country music's next big thing.
Wellmania
Netflix, streaming now
Celeste Barber has been living the dream on Instagram, "recreating" well-known celebrity pics. Now, she's got her own TV series, depicting a rather unhealthy food critic effectively trapped in her native Australia and thus forced to get fit. Is there vomit? Need you ask? Fellow emetophobes beware.
Emergency: NYC
Netflix, streaming now
This eight-part docuseries follows the relentless pulse of the city's healthcare system through a helicopter flight nurse, transplant surgeons, paramedics, paediatric trauma surgeons and neurosurgeons.
The Big Door Prize
AppleTV+, streaming now
The writers of Schitt's Creek have created this vehicle for Chris O'Dowd, a 40-year-old teacher in small-town America. Everything is ticking along until a mysterious Morpho machine appears in the local shop. It's 1988's Big, but EVERYONE gets a life-changing card.
Unstable
Netflix, streaming now
Ellis Dragon is a universally admired, eccentric, narcissist-adjacent biotech entrepreneur working to make the world a better place. Indeed, Mr Dragon is played by Rob Lowe.