Today's top TV and streaming picks: Chris O'Dowd teams up with Schitt's Creek creators, Ethan Hawk thriller and Netflix's latest comedy-drama series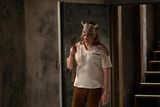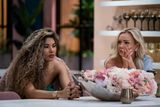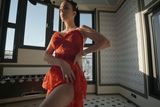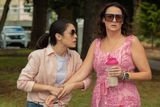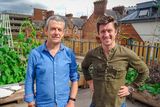 Paul Whitington and Sheena McGinley
It's the middle of the week – relax with some telly.
Davy's Toughest Team
RTÉ One, 9.35pm
Hurler and manager Davy Fitzgerald brings together young men hoping to better their lives and prepares them for an ambitious trek across Iceland that will test their physical and psychological limits.
Food Matters
RTÉ One, 8.30pm
In the first episode of this new series exploring food sustainability, Michael Kelly travels to West Cork to see how regenerative agriculture pioneer Steve Collins is managing to grow a superfood in bad soil on the side of a mountain.
Race Across the World
BBC1, 9pm
The competitors leave the indigenous islands of Haida Gwaii and begin a 2,000km journey north across rough terrain to their second checkpoint — Dawson City, in the Yukon, where Marc must cope with his entirely understandable fear of bears.
The Black Phone
Sky Cinema Premiere, 10.10pm
Effective thriller set in 1970s Denver, where a masked predator who's been abducting and killing children captures a teenage boy called Finney, who must use his wits if he's to escape from the lair of 'The Grabber'. Starring Ethan Hawke, Mason Thames and Jeremy Davies.
Love is Blind
Netflix, streaming now
​Season four of the OG series is upon us, and we all know the drill at this point — producers put a load of people trying to find love/fame, who are only too willing to say 'I do' to randomers in that quest, in front of the cameras. Singles who want to be loved for who they are (not because they're HAWT, 'n' stuff) have signed up for the less-conventional approach to modern dating. So, under the collective wing of Nick and Vanessa Lachey, hopefuls herd themselves to Seattle in the hopes of getting engaged without ever meeting. New episodes will roll out each Friday across 12 instalments, following each couple's journey for love — as they move in together, plan their wedding, and find out if their physical connection matches the "strong emotional bond" initially developed in the pods. When their big day arrives, will real-world realities push them apart, or will they marry regardless?
I Am Georgina
Netflix, streaming now
Expect much of the same in season two from the model, mother, influencer, businesswoman and dancer Georgina Rodríguez, who just happens to be Cristiano Ronaldo's partner.
My Kind of Country
AppleTV+, streaming now
Reece Witherspoon is to Apple Music what Heidi Klum is to Amazon's Making The Cut… Enter Apple's "first competition series", which sees producer/actress/country music advocate Witherspoon task three country music stars — including Mickey Guyton (the first black female to host at the CMAs) and Orville Peck (the first openly gay country music star, albeit facilitated by a mask) — to traverse the globe for country music's next big thing.
Wellmania
Netflix, streaming now
Celeste Barber has been living the dream on Instagram, "recreating" well-known celebrity pics. Now, she's got her own TV series, depicting a rather unhealthy food critic effectively trapped in her native Australia and thus forced to get fit. Is there vomit? Need you ask? Fellow emetophobes beware.
Emergency: NYC
Netflix, streaming now
This eight-part docuseries follows the relentless pulse of the city's healthcare system through a helicopter flight nurse, transplant surgeons, paramedics, paediatric trauma surgeons and neurosurgeons.
The Big Door Prize
AppleTV+, streaming now
The writers of Schitt's Creek have created this vehicle for Chris O'Dowd, a 40-year-old teacher in small-town America. Everything is ticking along until a mysterious Morpho machine appears in the local shop. It's 1988's Big, but EVERYONE gets a life-changing card.