Today's top TV and streaming picks: Celebrities prepare for bake off, Michael Fassbender in Alien Covenant and season two of I Am Georgina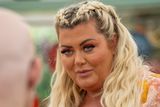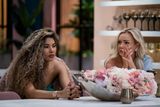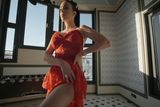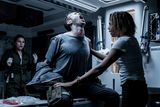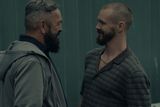 Paul Whitington and Sheena McGinley
Fancy a night in with some telly? We've got you covered.
Wild Isles
BBC1, 7pm
This week, David Attenborough explores Britain and Ireland's grasslands, from flower meadows to lush mountain pastures, and shows remarkable footage of brown hares box-fighting, and bees laying eggs in empty snail shells.
GAA Beo
TG4, 1pm
Coverage of a semi-final in Division 1 of the Allianz National Hurling League will be followed at 3.30pm by a round seven tie in Division 1 of the Football League. Micheál Ó'Domhnaill presents.
The Great Celebrity Bake Off
Channel 4, 7.40pm
Gemma Collins, Jessica Hynes, Tim Key and AJ Odudu enter the Bake Off tent this week to take on challenges including sandwich cakes, classic tarts and a showstopper in choux inspired by their earliest childhood memories.
Kin
RTÉ One, 9.30pm
The unexpected reappearance of a family member unsettles the Kinsellas, and while Viking welcomes him with open arms, the rest of the family are not so pleased, especially Amanda, who now finds her leadership threatened.
Fiddler on the Roof
Sunday, RTÉ One, 2.15pm
Rousing Norman Jewison musical shown to mark the passing of Israeli actor Topol, who plays Tevye, a poor Jewish milkman whose life's mission is to find husbands for his daughters.
Alien: Covenant
Sunday, E4, 10.50am
When a group of human colonists en route to populate a distant planet receive a mysterious distress signal, they divert their course to investigate, and deserve everything that's coming to them. Ridley Scott's sequel stars Michael Fassbender, Katherine Waterston and Danny McBride.
Love Is Blind
Netflix, streaming now
​Season four of the OG series is upon us, and we all know the drill at this point — producers put a load of people trying to find love/fame, who are only too willing to say 'I do' to randomers in that quest, in front of the cameras. Singles who want to be loved for who they are (not because they're HAWT, 'n' stuff) have signed up for the less-conventional approach to modern dating. So, under the collective wing of Nick and Vanessa Lachey, hopefuls herd themselves to Seattle in the hopes of getting engaged without ever meeting. New episodes will roll out each Friday across 12 instalments, following each couple's journey for love — as they move in together, plan their wedding, and find out if their physical connection matches the "strong emotional bond" initially developed in the pods. When their big day arrives, will real-world realities push them apart, or will they marry regardless?
I Am Georgina
Netflix, streaming now
Expect much of the same in season two from the model, mother, influencer, businesswoman and dancer Georgina Rodríguez, who just happens to be Cristiano Ronaldo's partner.
My Kind of Country
AppleTV+, streaming now
Reece Witherspoon is to Apple Music what Heidi Klum is to Amazon's Making The Cut… Enter Apple's "first competition series", which sees producer/actress/country music advocate Witherspoon task three country music stars — including Mickey Guyton (the first black female to host at the CMAs) and Orville Peck (the first openly gay country music star, albeit facilitated by a mask) — to traverse the globe for country music's next big thing.
​