Today's top TV and streaming picks: A Murder in Mayfair, Bear Grylls Meets Volodymyr Zelenskyy and Love is Blind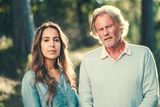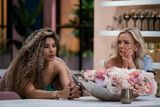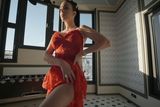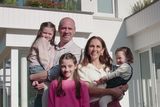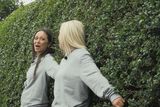 Paul Whitington and Sheena McGinley
Fancy a night in with some telly? We've got you covered.
Murder in Mayfair
BBC2, 9pm
Reporter Nawal Al-Maghafi investigates the murder of Norwegian student Martine Vik Magnussen in 2008, who was killed in a flat in Mayfair, and seeks answers from the only suspect, Farouk Abdulhak, a billionaire's son who fled to Yemen.
​
Bear Grylls Meets President Zelenskyy
Channel 4, 8pm
Bear Grylls ventures into Ukraine to meet civilians and Ukrainian troops at the frontline, and chats to President Volodymyr Zelenskyy about the progress of the war.
Home of the Year
RTÉ One, 8.30pm
Hugh, Amanda and Sara visit innovative new-builds in Co Antrim and south Co Dublin, and a handsomely restored Georgian house in central Dublin.
Celebrity Hunted
Channel 4, 9pm
Strictly dancer Katya Jones, snowboarder Aimee Fuller, actors Nicola Thorp and Nikesh Patel and comedians James Acaster and Ed Gamble are among the celebrities trying to make their way across the UK while an elite team of police and military personnel pursue them.
Darkest Hour
BBC1, 11.40pm
As the Nazis march unchallenged through mainland Europe, newly elected prime minister Winston Churchill must decide whether to leave the besieged nations to their fate or stand alone against Hitler. Joe Wright's period drama stars Gary Oldman, Kristein Scott Thomas, Stephen Dillane and Lily James.
Love is Blind
Netflix, streaming now
​Season four of the OG series is upon us, and we all know the drill at this point — producers put a load of people trying to find love/fame, who are only too willing to say 'I do' to randomers in that quest, in front of the cameras. Singles who want to be loved for who they are (not because they're HAWT, 'n' stuff) have signed up for the less-conventional approach to modern dating. So, under the collective wing of Nick and Vanessa Lachey, hopefuls herd themselves to Seattle in the hopes of getting engaged without ever meeting. New episodes will roll out each Friday across 12 instalments, following each couple's journey for love — as they move in together, plan their wedding, and find out if their physical connection matches the "strong emotional bond" initially developed in the pods. When their big day arrives, will real-world realities push them apart, or will they marry regardless?
I Am Georgina
Netflix, streaming now
Expect much of the same in season two from the model, mother, influencer, businesswoman and dancer Georgina Rodríguez, who just happens to be Cristiano Ronaldo's partner.
My Kind of Country
AppleTV+, streaming now
Reece Witherspoon is to Apple Music what Heidi Klum is to Amazon's Making The Cut… Enter Apple's "first competition series", which sees producer/actress/country music advocate Witherspoon task three country music stars — including Mickey Guyton (the first black female to host at the CMAs) and Orville Peck (the first openly gay country music star, albeit facilitated by a mask) — to traverse the globe for country music's next big thing.