Streaming review: Conor McGregor struts his stuff but what makes him Notorious stays buried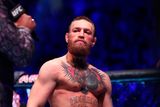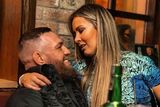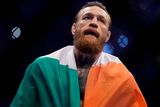 There's a scene midway through Netflix's McGregor Forever when the champ, riding high on his comeback win against Donald 'The Cowboy' Cerrone, takes his family on a celebratory trip to the Everglades in Florida. Standing on the prow of the boat the MMA legend flexes his muscles at an alligator idling in the river and the mighty reptile, perhaps overawed by this display, slinks into the currents.
It's a moment that seems to sum up a miniseries which is mainly concerned with the surfaces and only hints at what lies beneath. We hear McGregor has "made mistakes" and "given people a lot of reasons to root against him" but it's left up to the viewer – who might or might not recall all those tawdry headlines and regrettable Twitter moments – to guess at what might be meant.
McGregor's background as a young plumber with a dream is sketched in the broadest and swiftest of brushstrokes, the rags to riches mythology burnished by grainy footage that makes Drimnagh look like something out of the 1950s.
We see his partner Dee Devlin in the background, and at happy family moments, like a gender reveal party, but we never hear about what it's really like to be married to one of sports ultimate bad boys.
At one point, as he strives to get fit again after a hand injury, he tells the camera that he "fights depression daily" and a voiceover informs us that he "can be very up and down".
He talks of "the devil making work for idle hands" and "falling back into the pit". But what he sees when he gets down there doesn't seem to particularly interest the documentarians at Religion of Sports, which made the series.​
They've pitched this mainly at McGregor's millions of international fans and the sight of the hero worship he receives abroad reminds you of just what a massive star he remains.
The whole thing moves in waves of comebacks and redemptions. We see the build-up to his 2018 loss to Khabib Nurmagomedov, during which he blusters and postures like a cartoon wolf, and the aftermath of the loss in that fight when he acquires a touching dose of humility. "In order to succeed you must fail many times," he says.
It's cut together, particularly in these early goings, like a hyperactive pay-per-view ad, with quick cuts of McGregor's slow-motion, round-house kicks and punches and various talking heads opining on what makes The Notorious an enigma wrapped in a riddle.
It doesn't bother explaining the rise of MMA, and how it moved from the outskirts of respectability to become the most popular combat sport. We do learn, via its CEO Dana White, of how pivotal McGregor was in all of this, however. He "truly helped to take the sport global," White tells us.
That success turned out to be a mixed blessing. The unbeaten rampages that McGregor went on during the early part of his career became more difficult as his bouts became determined by "the politics of the prize".
Unable to think of his bouts in terms of a season, he was robbed of his rhythm, a process exacerbated as fame and other business opportunities came to compete with his time in the gym. In one relatable moment he talks of the little promises he breaks to himself, to eat right or to be at the gym at a certain time. Each of these moments feels like a "little defeat".
McGregor always comes across as an edgy kind of character, a prince of braggadocio presumably driven by deeper insecurities. He has a sweet side to him too, though, and it's interesting here to see his accent shift slightly depending on who he's talking to – which is supposed to be a sign of empathy.
One of the most interesting moments in the whole thing comes when he talks about how combat sports were a way for him to manage the difficult emotions he felt as a young man.
Going into the ring, where these emotions were heightened to fever pitch, was a way for him to face his fears, he tells us. "The more I could feel them the more comfortable I was," he adds. Pretty soon he could storm into the largest arenas and feel nothing.
Given how well he speaks on this subject, it seems like a bit of a wasted opportunity to not draw him out more. And like The Notorious himself, this series is inspirational and maddening in equal measure.