If you get bored silly by sports on TV, thank your lucky stars for Wimbledon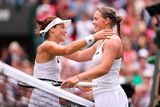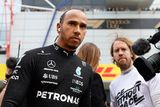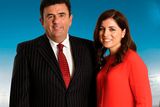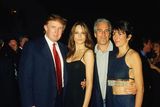 Live Formula 1 British Grand Prix Channel 4, Sunday, 2.30pm
The Sunday Game RTE2, Sunday, 9.30pm
Wimbledon 2022 BBC One and Two, daily
Ghislaine Maxwell: The Making of a Monster Channel 4, Tuesday, 10pm
Now that it's officially summer, there is nothing on TV except for Love Island, and who in their right mind wants to watch that?
Thank goodness then for sport, which never stops. Alas, my resolve to finally dive in and give this sport thing a go did not get off to a good start with the British Grand Prix.
I sat down an hour before the start to watch the build up, as if doing homework. It turned out that the show consisted mainly of men talking about cars, rather like the boring bits of Top Gear.
Then, when the race did start, it promptly ended on the first corner with a terrifying crash.
There followed a 53-minute delay, during which men again stood around cars, talking about what had happened. Little did I realise that this was actually the highlight of the entire afternoon.
Once the race got properly underway again, I found myself watching lots of cars going round and round a track while other cars tried to go round it faster.
I had no idea who anybody was.
When the race was over, there was a live reaction show, which lasted for more than an hour again – making five long hours in total. There I learned that this had been the most exciting Grand Prix of the 2022 season. I'll have to take their word for it.
It could be that sport exists as a spectacle solely to give men something to talk about with one another, otherwise the poor souls might never speak at all.
That suspicion was confirmed by The Sunday Game. Before last weekend, I'd never watched a single edition of this iconic show, though it began in 1979 – but it immediately felt reassuringly familiar as Des Cahill declared of the weekend's All-Ireland hurling semi-finals: "Wasn't that just marvellous entertainment?"
Soon he had his legs stretched out as if towards his own fire at home, as he mused how Limerick's win over Galway was "bringing back memories of 2018".
Perhaps for you, Des. It's all new to me. It was all new to Tipperary's Brendan Maher too, in the studio for the first time, though I'd guess he's probably watched it more often than me.
"Will Kyle Hayes stay at 11, do you think, Brendan?" asked Des.
Are men ever happier than when answering such questions, or listening to other men answer them?
I'm not being facetious. If it keeps them happy, job done.
What I learned is that Galway put up a good fight and got plenty of chances to hurt Limerick, who played with "composure".
Now the "Treaty Men" (am I doing this right?) get the chance to advance to the final to meet Kilkenny. Who are going to win.
Even I know that. (Editor's note: Nonsense, O'Hanlon.)
I'm on more confident ground with Wimbledon, and seeing it again this year confirms that another appeal of sport is that it never really changes.
I've been watching the tournament since I was kid. These days, viewers can tune in to any of the matches on the outside courts on BBC iPlayer – even in Ireland if they know how to bypass the restrictions. But it's essentially the same experience it's always been.
Cliché though it may be, it still delivers some of the most thrilling drama on air – not least Tuesday's match between German compatriots Tatjana Maria and Jule Niemeier for a place in the semi-final.
It ended with 34-year-old Maria (103 in the world rankings) coming from behind to get into the last four of a major tournament for the first time ever, a little over one year after giving birth to her second daughter.
Then it was over to the other side to see Novak Djokovic come from two sets down to book his own place in the semis.
There's something profoundly comforting about Wimbledon. One watches it and feels that all is right with the world.
With the sentencing of its central subject to 20 years in prison on five counts of sex trafficking, Ghislaine Maxwell: Making of A Monster delved into what made paedophile financier Jeffrey Epstein's accomplice act as she did.
Did it do that? Arguably not.
There was a lot of pop psychology about how, suicidally depressed after the death of her father, tycoon Robert Maxwell, Ghislaine quickly attached herself to an equally toxic alpha male.
While he said he "would never describe her as a victim", even one lawyer for the victims said she was clearly "a damaged human being". But Ghislaine remained, as the strap line of the show admitted, as "enigmatic" by the end as she was before.
Perhaps – as suggested grimly by journalist George Monbiot, a contemporary of Maxwell at university – her life choices were merely "a microcosm of how the world works, of very rich and powerful people exploiting people without that wealth and power."
It was a compelling story all the same – deftly told and shot, with enough time over three nights to give victims the attention their testimonies deserved.
There were still some frustrating gaps, though. With the exception of Prince Andrew, none of Epstein and Maxwell's clients were mentioned at all. Who were these men? What did they do to protect Epstein? Where, for that matter, did he get all his money?
As the aforementioned lawyer said, these "collaborators, enablers, co-conspirators… need to be brought to justice" too.