Haughey's family dreading new RTE drama 'Charlie'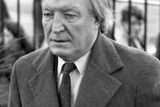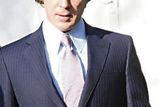 The family of former Taoiseach Charles Haughey have spoken of their anxiety at the upcoming RTE drama 'Charlie'.
The three-part series focuses on the life of the late controversial politician, who died in 2006 at the age of 80.
Mr Haughey's family have previously expressed their "alarm" over the drama into which they maintain they "had no input whatsoever".
The Irish Sun has reported that eldest son Conor is "not looking forward to it".
"I think it's probably not going to be that good but we [Mr Haughey's surviving family] don't know.... It does make us worried," he said.
Conor went on to discuss the negotiation skills of his late father, maintaining that not only could he have achieved a better deal from the Troika, but he could also have solved the music crisis of the summer.
"He would have saved the Garth Brooks concerts too," he said.
Sister Eimear Mulhern, who has already predicted that the coming drama will be a "hatchet job", is concerned of how a negative portrayal of her father would affect her mother Maureen.
"I think it's disgraceful. I just feel it formy mother and the nephews and nieces. Our friends loved him," she told the Irish Sun.
"Among the people of Ireland, it's 50/50, half love, half hate. That's the way it is with strong personalities. But RTE have no interest in that 50pc."
Actors in the new show, which is part of RTE's Autumn Launch, include Love/Hate's Aiden Gillen and Laurence Kinlan.