Podcast reviews: Down the rabbit hole and into a world of fascinating facts, history and a few laughs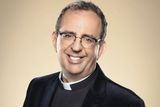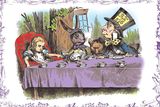 Google is the place we go to ask weird and wonderful questions which then leads on to googling other such questions, all without judgement.
Time to put your browser away and let these podcasts do all the work, leaving you to fall down their prescribed rabbit holes.
​​What is it about Rev Richard Coles who manages to elevate any TV or radio show with his mere presence? English vicars have long had a benign reputation, usually providing light relief in everything from Four Weddings to The Vicar of Dibley, Viz comic's Paul Whicker the Tall Vicar, and Tom Hollander's Rev. But Coles is flesh and blood – none more so when reflecting on the death of his civil partner in memoir The Madness of Grief – but still somehow joins this canon of posh, slightly eccentric clergy for having swapped his keyboard (in The Communards) for a dog collar and a career in broadcasting and crime fiction.
Another string to his bow is The Rabbit Hole Detectives (Apple, Spotify, Stitcher) in which he, historian Dr Cat Jarman and – incongruous alert – Charles Spencer, brother of Princess Diana, are each given a topic and share what they've found out about it. In less erudite hands it'd be a bore, but their scattergun excavation of origin stories and "stuff" – time zones, white dog poo, Evelyn Waugh, what to do with a dead body in space – is heaven.
Comedians Neil Delamere and Dave Moore, the latter of Dermot and Dave fame, are so competitive they try to "out-fact" each other in Why Would You Tell Me That?! (Acast, Apple, Spotify). For each jocular episode they take it in turns to research a random topic – volcanoes, the IRA, the lungs, Monopoly, mushrooms – impressing their knowledge on the other who knows nothing and asks further questions on behalf of the listener.
The second part of the show is bolstered by an expert in their field to expand the topic further, such as historian and author Turtle Bunbury on the Knights Templar and geneticist Melissa Ilardo on the Bajau people, the southeast Asian sea nomads who have genetically adapted to freediving.
​Australian host Mark Fennell's Stuff the British Stole (Apple, Spotify; abc.net.au) traces the backstories of objects looted during the British Empire, and whose polite presentation in museums often belie their bloody journey. Some are well-known – Parthenon marbles, Benin bronzes – others obscure (and grisly), such as the tattooed heads of Maoris which were preserved and traded in the 19th century, all fascinating and timely, as colonial statues are torn down and the British monarchy is further scrutinised.