Podcast review: Foreign holidays may be a distant prospect so we'll have to dream for now
Podcasts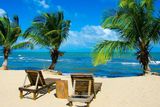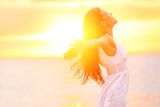 The Upgrade by Suitcase Apple, Audible, Spotify
Travel Tales with Fergal Apple, Podtail, Spotify
Travel Diaries Podcast Acast, Apple, Spotify, Stitcher
Trigger warning: this week's podcasts round-up may incite melancholy...
Travel, like the past, is a foreign country; they do things differently there. The giddy, shared looks across the aisle of a busy Airbus, as it breaches dishwater-grey clouds. The thrill of ordering a hotel breakfast in bed. Lining up salty margaritas at a beach bar to wash away the taste of snorkel…
Rest assured that holidays will return and be savoured like never before. Get inspired by these intrepid shows.
Any travel writer and photographer worth their salt has Suitcase magazine on their coffee table. A handsome, quarterly print offering, it's a sight for sore, screen-fatigued eyes (although there's a slick website too) while its peppy podcast The Upgrade is hosted by editor-in-chief India Dowley and content editor Fleur Rollet-Manus.
Cue hot topics, travel trends and trailblazers: the limitations of "workcations", the increasing popularity of experiential holidays, the nuances of responsible travel, plus guests that include record-breaking solo Atlantic rower Kiko Matthews, top-selling author and journalist Emma Gannon and Mark Sansom, author of The World's 50 Best Restaurants and Bars.
With a bounty of guests that include Rory O'Neill aka Panti Bliss, Creation Records founder Alan McGee, rugby's Paul Wallace, author Louise Nealon, actor/screenwriter Mark O'Halloran, and the Independent's own resident rover Pól Ó Conghaile, Travel Tales with Fergal is an entertaining pick and mix of interviewees sharing their most memorable gallivants.
Fergal [O'Keeffe] also probes Two Bohemians, a pair of "digital nomads" who recently moved to Tulum, Mexico. Whether that's your cup of maté is up to your tolerance of glossy white young influencers, and whether you consider posts of them canoodling in exotic places "essential work".
But Fergal maintains a paternal, open mind while raising issues of travel-shaming during a pandemic, and the commercial aspects of living life on social media.
Travel journalist Holly Rubenstein has guested on Fergal's show but she also has her very own, the mega successful Travel Diaries Podcast. Her easy charm and globetrotting guests are a match made in wanderlust heaven, among them Michael Palin, Simon Reeve, Jo Malone, Gregory Porter and Dev Patel.
Foodies especially will appreciate the chef contributions (Rick Stein, Raymond Blanc, Tom Kerridge), with Yotam Ottolenghi's reflections on growing up in Israel a highlight.