Panti Bliss: 'It's wild how queer Ireland has become'
It's three years since Panti Bliss delivered her game-changing Noble Call from the Abbey stage, sparking a country-wide debate and setting her on the path to national icon. As he prepares to retire the one-woman show that grew from that speech, our reporter meets Rory O'Neill, the man behind the great woman, as he reflects on how much the nation has changed since Pantigate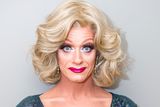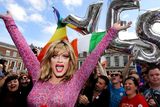 Irish audiences love a man in a frock. Be it Corkonian Danny La Rue, Ireland's "leading misleading lady" Mr Pussy, or BBC box-office hit Agnes Brown. Perhaps years of watching priests parade around in cassocks has left us partial to a bit of drag.
"There is definitely something in the water in Ireland," Rory O'Neill, aka Panti Bliss, says. "There's a history of it here."
But Panti is arguably the only Irish drag act to move from innuendo-filled entertainment routines to nationwide discourse.
Twenty years ago, I don't think anyone could have predicted that an outspoken HIV-positive drag queen would become a national figurehead.
"Panti became an icon through a series of accidents," O'Neill says. "I find it quite funny really."
That series of accidents arguably started with 'Pantigate' and RTÉ's decision to pay out €85,000 following comments O'Neill made on Brendan O'Connor's Saturday Night Show.
It sparked a national debate and fed into the noise surrounding the upcoming marriage referendum, which was gathering pace.
When Panti stepped out on to the Abbey stage in 2014 and delivered her 'Noble Call', she seemed to embody a certain mood of the time.
Madonna loved her, Graham Norton championed her and Stephen Fry praised the speech as "rhetorical brilliance", saying it was "one of the most moving and eloquent calls against oppression I have ever seen".
Having gone viral, the Noble Call morphed into the one-woman show High Heels in Low Places which for the past two years has toured the world, from Tokyo and Thurles, to Sydney and Sarajevo.
During that time, Panti's book Woman in the Making hit the shelves, Conor Horgan's award-winning documentary about O'Neill's life, The Queen of Ireland, was released, Panti delivered the Queen's Christmas speech on TV3, RTÉ gave the drag queen a regular radio slot, Pantisocracy, and now a US production company is developing a dramedy based on Bliss's chequered past. The series is being produced by Playground - the company who worked on Wolf Hall, The White Queen and the Olivier Award-winning stage show, Harry Potter and the Cursed Child.
But before that hits our small screens, Panti will be returning to the Abbey stage on April 30 to perform High Heels in Low Place - "once more with feeling" - before retiring it.
Given the huge impact the show has had on O'Neill's life, I'm surprised to hear he's feeling a bit unsentimental about the whole thing.
"Part of me just wants to kill it dead," he says, laughing.
"I have been doing it for almost three years and am definitely ready to let it go.
"But another part of me is aware that I have to start a new show from scratch - so that's daunting. There is the pressure of 'will it be as good as the last?'"
After she retires High Heels, Panti will next be seen as part of the theatre extravaganza Riot, which comes to Dublin's Vicar Street this July.
But for the moment O'Neill is focusing on the pressing matter of what to wear for this final hurrah at The Abbey.
"I'm getting a new dress made," he tells me. "I told the designer to really turn the volume up on this one."
O'Neill's alter ego is based around Maggie Smith's Oscar-winning performance in 1969 film The Prime of Miss Jean Brodie. The movie tells the story of a Scottish school mistress whose complicated love life results in her eventual dismissal from her post.
"She is the colourful one in a grey world," Rory says. "And drag is essentially that. I won't work with people until they have watched that film."
Panti's style has evolved considerably over the years.
"They grow with you. I didn't choose the name Panti; I was given it because I used to wear short skirts on stage when I was performing in Japan.
"That was appropriate in my twenties but now I am 48. And a 48-year-old Panti would not be wearing those skirts."
Listening to Rory talk about the evolution of Panti's look reminds me of figuring out the mechanics of make-up and push-up bras as a teenage girl.
He says there were a lot of bad experiences with dodgy wigs and cheap rouge. "I learnt to do my make-up and hair through trial and error - the first couple of times I looked a complete mess.
"And then along the way some older drag queen would give you a tip and slowly - over the course of about 15 years - your look would come together.
"But nowadays," he says, rolling his eyes dramatically, "some 18-year-old can go on YouTube and get drag masterclasses and learn all the tricks of the trade.
"Part of me is like: 'No, bitch - you are not allowed to get all the secrets straight away. You have to go through the terrible years'."
When Panti was writing High Heels in Low Places, the country was in the middle of arguing about marriage equality and gay rights.
"It's wild how queer Ireland has become," Rory says. "What is lovely is I am old enough to see all that change happen. I was coming out in the late 1980s and Dublin was an extremely different place to be a queer person then - I feel really privileged to have seen all those changes happen.
"In 1993, homosexuality was illegal - I know if you're 18 that must seem like a million years ago, but for someone my age, it feels like last week."
One of the threads of Panti's stage show focuses on the idea that gay men constantly feel a need to check themselves and their level of gayness.
But, he says, since the marriage referendum, that need has diminished.
"The referendum had a transformative effect because we - Irish queers - are in this unique position where we know quantifiably how the rest of the country feels about us because we had a huge debate and voted on it.
"We know that at least 68pc of the country are totally fine with us. That has had a liberating effect and it had a transformative effect on the country."
As someone who was front and centre during the last referendum, O'Neill is frequently asked his opinion on the current debate around the Eighth Amendment and access to abortion.
Earlier this year, he found himself in hot water after suggesting those campaigning for a repeal of the Eighth Amendment should cool it slightly, warning at the time: "It's very easy for passion to become anger, but that puts people off."
While O'Neill thinks that the campaign as a whole is being run effectively, he says some campaigners appear a tad strident at times.
"It's going to be much harder to win the Eighth because the questions it raises are harder to have a conversation about.
"You need to create a space where people are free to express their doubts. Then you can have that conversation. It would be lovely to say the tone doesn't matter in a political campaign, but, unfortunately, it does.
"You need to be strategic. I think the campaign itself is very well run, but I do think that sometimes individual people on Twitter - where it is so easy to get wound up - strike a tone that I think is not going to be helpful when you are trying to get people to come over to your side".
And perhaps that's Panti's strength, bringing a lightness of touch to issues that at times make us uncomfortable.
For whatever reason, it all becomes a bit removed and less intimidating when a big, bright drag queen is leading the way.
Panti: High Heels in Low Places (The Last Hurrah) is at The Source Arts Centre, Thurles, Co Tipperary, on April 20; An Grianán, Letterkenny, Co Donegal, on April 27; and Dublin's Abbey Theatre on April 30