Our favourite places to go out for a drink
We reckoned we'd get a good response when we asked you to nominate your best pubs, and yes, you are very passionate about your most-loved drinking spots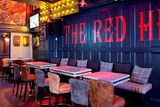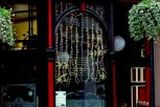 Ireland's unique association with the pub has undergone many changes over the years. Venues have been threatened by the introduction of the smoking ban and drink driving concerns. Totally valid reasons for both of course. But The Drift Inn in Buncrana welcomes all who pass the shores of Lough Swilly.
The outside stonework dates from the building's former life as a railway station. And while the train tracks are no more, the Inn is full of charm. The platform and water tower used in the 1800s remain at the rear of the building. Fishing nets, capturing Inishowen's association with the sea, line the walls and the bar forms the shape of a boat.
So drift back in time and enjoy a bite to eat, a pint or a cappuccino. For locals it is a reminder of the past. I can recall the hearty laughter of colleagues no longer drifting on this particular shore. Time passes and change is inevitable. The railway no longer functions and many youngsters have travelled far and wide. But stepping inside The Drift Inn refreshes the memory with cosy nights and traditional Irish charm. Tom McCabe
My favourite pub is Brady's in Shankill, Dublin 18. I love it because it feels a bit like home with the benefit of the ambience of a pub. The customers are made welcome by the owner and the friendly staff. Brady's has the personal touch. They run events annually for families, youngsters and elderly and the in-betweens. They play a major role in the community and contribute to local charities and keeping the Shankill Village area around the pub in tip top condition with beautiful floral arrangements. As a woman I never feel awkward if I go to Brady's for a coffee alone during the day if I'm passing. Their food is lovely and their menu caters for all tastes at reasonable prices. It says a lot for a pub when you meet the same staff year in year out. Brady's has music, food, alcohol, banter and craic in comfortable, welcoming surroundings. This is very important especially as the air coach passes the door and one often meets tourists there. Pubs like Brady's give a great impression of what it is to be Irish. In the many years I have been going there, I have never witnessed any trouble. Phil Robert
Has to be French's of Gorey, Co. Wexford. Homely, family run, original and unique! Laura O'Mara
Having spent the best years of my teens/twenties in pubs, a night out is now a rare occurrence, due to smallies and low tolerance. I live in dear old Skibbereen, which once boasted an impressive 28 pubs. A popular game at Christmas time was to try and have a drink in every single one. Ah, those days when a night out didn't result in a hangover akin to post op recovery.
Now, the number of pubs has reduced considerably. Of course, the good old economic downturn has contributed to this (and the cheap beer in Lidl). I also feel that the youth today have a different outlook. They go to the gym. They are focussed on getting points in the Leaving and going to college. My pub going renaissance is attributed to my eldest reaching babysitting age and finally having the freedom to pop out for 'one or two'. My favourite pub du jour is situated on the corner of Bridge Street and Ilen Street. It is called (surprisingly enough) The Corner Bar, run by William and Valerie O' Brien. It has an old world feel with decorated fireplaces and comfy sofas. Old black and white pictures adorn the walls, juxtaposed with the Nespresso poster of George Clooney, sipping from a cup. Yes, Nespresso is available to buy. Also, wine is served by the glass (which I LOVE) rather than those awful little bottles of plonk. My love affair with The Corner Bar is a relatively new thing as when I was younger, the more modern pubs appealed (along with the booming music and talent of a similar age). Now that I'm 35 (quelle horreur!) I prefer the quieter, more personable pubs where I can sit back and chat. Caragh Daly
I nominate The Whiskey Still in Dromineer, Co Tipperary on the shores of Lough Derg. It's over 100 years old and not much has changed. It has a restaurant attached and is great for pub grub, very consistent and reasonably priced. Great barmen. Donal Whelan
The Orphan Girl in Ballymoney, County Wexford, is a little pub filled with happy memories from my childhood and now my children are experiencing the same. The one thing you can rely on in D'Orphan is that it's always the same. From the kiddies disco that's running every summer for over 20 years to the bar food menu and the lovely friendly staff headed up by the Spencer Family. It is part of the reason we have chosen to holiday in Ballymoney for over 25 years.
Emer Kennedy
And totally seconded by my son Jack Farrelly aged 7 years
If ever you are in Lisheen, West Cork, Minihan's Pub is a must. It is a small old style pub all on its own at the side of the road but, oh my, has it one of the most treasured views in Ireland. Out the front it is facing the Beacon at Baltimore and out the back it is looking out at a magnificent orange castle which belongs to Jeremy Irons. Inside a most warm welcome awaits. Young and old, locals and celebrities - everyone is made feel so much at home. Thursday nights all year round there is a "seisiun" and anyone is welcome to join in, be it with an instrument or their voice. Kiddies are very welcome and it's lovely to see their little faces light up when the host "Jos" hands out a big drum of lollipops and tells them to pick their favourite colour. It is a definite to cross off the bucket list when you are in West Cork.
Elaine Crowley
My favourite watering hole is Lily Finnegan's in Whitestown, County Louth. It's an old, whitewashed pub with a crooked roof and shore stones pave your way to the front door. Inside there are few right angles and the old tiled floor is as level as the Giant's Causeway. The walls and ceiling are painted and clean, with bright happy colours. The bar counter tilts towards the taps, so you have to put your pint only halfway across the bar mat to stop loss of your tipple. The fire is lit most of the year apart from the summer months and even though it's draughty, it's really cosy. The local people are rural and friendly. If you're not being slagged to death after your third visit to it, they haven't sussed you out yet. The owner of Lily's cleans to high standards and will appear like an apparition beside you, mop/bucket in hand to whisk away any spillages.
The pints are cold and perfect and are still about €4.The old-worldly charm, which is in no way contrived, is calming and easy to sit with. It's one of those pubs that can't be recreated or copied as it's so unique. If you like character, rustic surroundings and friendly locals and a warm atmosphere, this is your spot. Simply, it's got soul.
Ciaran Gormley
Untainted, unspoiled and unperturbed by the passage of time - that's what makes the Palace Bar on Fleet Street one of Dublin's best loved original Victorian pubs. This priceless jewel provides a very important bridge between the 19th century Victorian pub and Dublin's great traditions of literary hostelries. During the 1940s and 1950s this old pub was the social home of the Fourth Estate playing host to newsmen, correspondents and compositors of Dublin's three daily papers. Poets, artists, sculptors, novelists and all aspiring literary stock came to discuss their work and to gain inspiration from their peers. Serious and sustained volumes of whiskey, and beer were consumed as the night wore on and, amid a cloud of thick tobacco smoke, the conversation grew more animated, lively and contentious. At any minute Dublin's darling son Brendan Behan might breeze in and attempt to unleash a ballad, to be followed by Patrick Kavanagh, rural poet from "the stony grey soil of Monaghan".
If you wish to see it at its best, go along in early morning, preferably on a sunshine day when shafts of light come filtering through stained glass windows illuminating the old mahogany back bar and the high vaulted ceiling. Ponder over the Victorian magic of this design; austere and simple but yet vibrant, quaint and enchanting. Note the high-altar style Victorian back bar - typical of that era, with Romanesque arches and a very clever use of mirrors. While you are here, step into the charming old snug that once echoed to the cadenced Cork accent of Michael Collins, and later generations of cabinet ministers.
Andrew O' Gorman
I wish to nominate The Stables Bar at Cavan Equestrian Centre in Cavan town. Peggy Lee
We all know that feeling of wandering into a dull, lifeless pub with no atmosphere, a few regulars who eye you with curiosity, and going back out into the world just that bit flatter and apathetic yourself. Well, The Red Hen in Limerick is one of those rare pubs you can feel comfortable walking into alone, perhaps not even speaking to anyone and emerge feeling that little bit more uplifted. It's modern and lively yet there's a warm welcoming vibe about the place, homely but not intrusive.
The food is good and they do a great cocktail menu, but I mostly enjoy a cappuccino served in a cute china cup and saucer. Staff are friendly, but it's the decor that makes me feel most at ease here. You feel transported into another world. A lovely mix of modern and vintage, the bar is amazing with copper counters, dark wood and cream leather seats. There are so many interesting artefacts that catch your eye - stone fireplaces, statues, books, chicken wire cabinets (the Hen theme). It shouldn't work, but it does.
My Book Club is held upstairs - glass tables, cosy couches, a fabulous chandelier, but my mind wanders as I'm fascinated by things like a classy portrait of Richard Harris with a garish neon sign underneath and also this huge wooden horse dangling from the ceiling! I don't know who designed this place but I'd like to ask them to replicate it in a room in my own home.Valerie Oakley
We started to visit friends in Belturbet in County Cavan shortly after this bar opened in 1999. From the first night we stepped inside the doors of The Widow's Bar, we were hooked. It was a cold Sunday evening. The fire was blazing. The bar was alive with local traditional Irish musicians. The bar owner Brendan was busy pouring pints of the black stuff.
Another time we visited there was a rock band playing and a local drama group was performing in the massive beer garden. The following visit to the pub was at Easter and Brendan was busy organising a parade for the town. We got talking to a local who said, "You'd see anything and everything in here." This truly is a gem in the middle of the country where anything can happen.
Claire and Harry Nicholls
The pub which comes to mind when thinking of an authentic great little Irish pub is the Royal Oak in Kilmainham, Dublin 8. It's so small that you have to talk to your neighbour leading to strangers becoming best friends for the few hours you share this special space. Long chats over drinks, debating social issues of the day, the highs and lows of life and, of course, sport. There is no music to drown out the conversation, no big screens to distract. On busy nights everyone chips in to clear the empty glasses in fear that the stock of clean ones might run out. The range of drinks on offer is limited, but no harm as the Guinness is possibly the best I've ever had. Sinead Canny
Top prize for best pub
We've teamed up with Discover Ireland to give a fantastic prize for the best pub. Congratulations to winner Ciaran Gormley, who nominated Lily Finnegan's and who will receive a two-night break at the wonderful 4-Star Pillo Hotel & Spa in Galway City, just a short walk from Eyre Square.