'Our audience is hungry for good cultural cinema' - Cork Film Festival CEO
Paul Whitington talks to Fiona Clark, the CEO of Cork Film Festival - the most prestigious in Ireland - about the challenges of showing 250 films that balance its international outlook with its local roots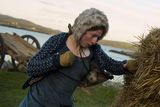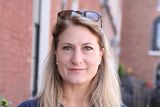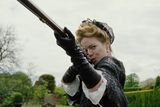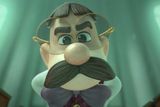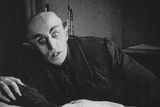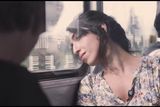 When Berlin and Cannes were in their infancy, before Robert Redford had even dreamed of launching an annual movie festival in Utah, and more than 20 years before Dublin got an equivalent event, the Cork Film Festival was established by a small group of visionaries, led by Dermot Breen. Founded in 1956, it quickly became a much-loved institution, bringing national and international films to a city that proved to have an inexhaustible thirst for quality cinema.
In its early years, the festival spent much of its energies warring with the overarching prurience of the Catholic Church: there were censorship rows over screenings of films like A Town Like Alice, Midnight Express and The Last Temptation of Christ. But in recent times, the most pressing issues have been finance and ensuring the event's continuing relevance.
Current CEO and festival producer Fiona Clark took over two years ago, just weeks before the launch of the 61st festival. Originally from London, she'd run the Bush Theatre and a young people's helpline charity before coming to Dublin in 2014 to work as head of development and funding at the IFI. Fiona's husband is Irish and she and her family are based in East Cork, so when the festival job was mooted, it seemed to make sense in lots of ways.
"I was really motivated about the prospect of taking on Cork Film Festival," she tells me, "because I'd been a punter at it for some years beforehand. This is my adopted home, I love Cork City, it's a special place, it really has that special quality of being small enough that it feels like a village, but being a port city it's got that sense of connectivity, it's outward-looking.
"One of the things I've learned about the festival is that while its local roots are really important to it, it's also an international festival, and the challenge is to couple those two things, showing the best of what's available from the international festival circuit alongside homegrown talent, and finding the balance between those two things.
"When I started, about six or seven weeks before the 2016 festival, on the back of some reorganisation in terms of funding, because it's no secret that the festival has had its ups and downs, my job was to come in and deliver that festival and then take pause, and look, and review, who we are, who we're for, and really come up with a plan from 2017 onwards.
"One of the most striking things for me about Cork was that there's such a tangible appetite for good cultural cinema from our audience, they're hungry for it. So this concentration of 250 films over 10 days, is a real opportunity, it's in people's diaries, some people take the week off work. It's very much an audience festival, we do our industry days and they're getting significant, but it's an audience festival first and foremost, and you have to protect that.
"If you look back at what the founders of the festival were trying to do, it was really innovative. From the very start there was a desire to support emerging, homegrown talent, and at the same time having this very striking, international, outward view," Fiona adds.
"With festivals, because you have this feast of films happening in one place at the same time, you can play with that content. For instance it's the centenary of Ingmar Bergman's birth this year, and we have this documentary, Bergman: A Year in a Life, which gives us the perfect excuse to show Wild Strawberries, and The Magic Flute. So there's all these wonderful opportunities to connect themes, artists, ideas within a festival context."
The festival should also be fun, and worthy foreign films and documentaries are carefully balanced with more mainstream, lighthearted fare. "This year we have Nine to Five, which I'm hugely looking forward to, and which we'll be screening in Midleton and Mallow as well.
"There are also the distributor titles that will be on release shortly after the festival screening or early next year, like The Favourite and The Old Man and the Gun. There's a big strong Irish programme, always."
This year's opening night film might have been custom built for the festival. Carmel Winters' drama Float Like a Butterfly is set in the 1960s and stars Hazel Doupe as Frances, a young Traveller girl who develops a fierce self-reliance, and moulds herself in the image of her hero, Muhammad Ali. "Carmel is from Cork, it was filmed in West Cork, most of the crew are from Cork: it absolutely feels like the right film at the right place at the right time."
The festival is also well known as a destination for documentaries with 30pc plus of the features in this genre. And Irish shorts and particularly Cork shorts has always had a particularly strong place on the itinerary.
The principal funder is the Arts Council, with City Hall and RTÉ Supporting the Arts among its partners.
"We have a three-year sponsorship plan, and we'll aggressively pursue that," says Fiona. "but I'll be really mindful of who we jump into bed with. You've got to be clear about who you are first, and it's all about film, so if the art isn't there, there's nothing to coalesce any support around."
The Cork Film Festival runs from Nov 9-18
Five films not to miss
The Favourite
Yorgos Lanthimos's period drama is set at the court of the early 18th century English monarch Queen Anne, and stars Emma Stone and Rachel Weisz as scheming courtiers vying for her attention. "I think Yorgos's work is really interesting," says Fiona, "and I love his twisted mind." Nov 10, Everyman, 9pm
The Overcoat
"This is my pick of the family films, it's a gorgeous half-hour animated short based on the Gogol story, and Giant Animation are going to do a talk and workshop afterwards. It's an Irish co-production of a Russian story, beautifully made!" Nov 17, Gate, 11.30am
Ordinary People
"Illuminate is our mental health strand, and this year we've invited the filmmaker Frank Berry to pick and present a movie of his choice. He's chosen Ordinary People, Robert Redford's 1980 film about the disintegration of a wealthy suburban family." Nov 17, Triskel, 12noon
Nosferatu
"We're doing a cine concert of the 1922 silent classic in Saint Fin Barre's Cathedral, with a new score by Cork composers Linda and Irene Buckley. The music is exquisite and I love the idea of a horror film being shown in a gothic cathedral." Nov 13, 6.30pm, 9pm
Jibril
Henrika Kull's debut feature movingly explores the issues of race, class and love in contemporary Germany. "I met Henrika in Berlin, and Jibril is a really good example of a first-time filmmaker who's caught the zeitgeist. She's a fresh voice." Nov 18, Triskel, 1.30pm