My cultural life: Ruth McGowan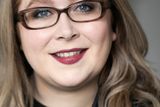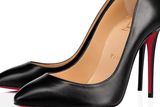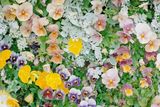 Ruth McGowan is the director of the annual Dublin Fringe Festival. She is busy preparing for this year's Pilot Light Edition in September, setting the stage for artists to innovate for the times in which we live. Ruth describes herself as a thinker and a doer. She loves reading, travelling and crowded dance-floors. She is from Donegal but lives and works in Dublin city centre. The Dublin Fringe Festival Pilot Light Edition runs from September 5-20. fringefest.com
Film: Portrait of a Lady on Fire
Céline Sciamma's Portrait of a Lady on Fire was the last film I saw on the big screen back in March. It's a stunning movie, with lots of big emotions and dramatic coastline to savour. The imagery has really lingered with me. I'm an avid cinema-goer, both solo and with friends. This autumn, I can't wait to see new Irish movie Herself, written by Clare Dunne.
Music: Susan
I started my career in the arts as an intern at The Public Theatre in New York in 2010, and I returned there in January to attend the Under The Radar Festival on behalf of Dublin Fringe Festival. While there, I saw Susan, a lush jazz/storytelling hybrid concert, performed and composed by Ahamefule J Oluo, backed by a virtuosic seven-piece band. It was one of those joyous and rich live music experiences where incredible skill and huge heart are present in equal measure. It crossed my mind as I sat there, 'It's only January 13 and I bet this will the best gig I see this year'. Little did I know, sadly, how little competition it would have.
Art: Cáit Fahey
I love Cáit Fahey's photography. I am drawn to her use of colour, and interest in capturing the local. I currently have my eye on her piece Busy in Hang Tough Gallery as a potential self-gift to mark the delivery of our festival next month. I want something beautiful to hang on the wall to remember the devotion and courage of the brilliant community of artists and colleagues who pulled together in this mad year.
Design: Christian Louboutin
I went to the Christian Louboutin exhibition in Paris this spring, a big glossy celebration of his design work and influence on fashion. Although curated by Musée des Arts Décoratifs, Louboutin requested that the exhibition be hosted at the Palais de la Porte Dorée in the suburban neighbourhood where he grew up. I loved the gesture of spotlighting his local museum, outside the tourist heart of Paris and the building itself is an incredible example of art-deco architecture. The exhibition describes how as a teenager hanging out there, a sign banning stiletto heels on the ornate floor captivated him - sowing the seeds of what would become a design empire. It's a fun story, but it's also a reminder of how impactful cultural experiences can be for young people.
Book: Trick Mirror: Reflections on Self-Delusion
I am currently reading a book of essays, Trick Mirror: Reflections on Self-Delusion by Jia Tolentino. The collection explores the idea that it's hard to see yourself clearly in a culture that revolves around the self. There is a quickness and directness to her style that's been honed by years of writing online, but her elegant prose and considered take elevate it beyond a selection of think-pieces. Tolentino addresses the precarious state of the cultural and natural world, and how we're being incentivised to value the representation of a thing over the real deal. It's conveniently reinforcing my own feelings about how weak a substitute the internet is for physical presence and experience.
TV: Pen15
As I haven't been in the mood for anything heavy, I've been catching up on some excellent comedy. Pen15 is a strange, high-concept little treat. The 31-year-old creators, Maya Erskine and Anna Konkle, play the 13-year-old protagonists, going through the trials and tribulations of that vulnerable time of life. The rest of the cast are all played by actual teenagers, which is so effective in illustrating both the high stakes and the absurdity of adolescence. Many of my peers have found themselves displaced by the pandemic and back living at home unexpectedly, so we 30-somethings can relate to the idea of confronting your younger self again with both empathy and mortification.