The List: The best album​​ artwork of all time
Some argue that the rise of the mp3 has heralded the death of album artwork. John Meagher disagrees, and takes a look at some of the most iconic LP covers of all time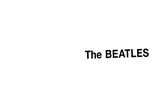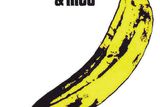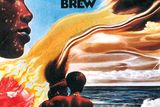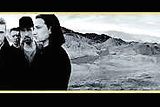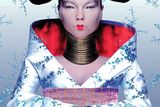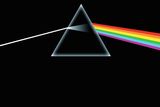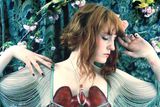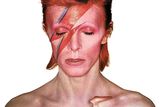 When was the last time you saw really great album artwork? When was the last time you gave the visual content of an album even the slightest thought?
My own interest dried up around the time I got my first iPod more than 10 years ago. I stopped poring over the imagery on the cover and largely dispensed with flicking through the liner notes.
It hadn't always been that way. I spent an ungodly amount of time obsessing over my mother's ABBA vinyl collection and those wonderfully evocative covers. The image for Greatest Hits made a particular impact. It featured a miserable looking Agnetha sitting on a park bench in autumn with her soon-to-be ex-husband Bjorn engrossed in a newspaper beside her. It managed to capture the sense of isolation and sadness that was so apparent whenever Agnetha sang those heart-rending songs written by the bloke who was so close (and yet far away) on that striking cover.
But even in the cassette age - yes, reader, my formative years coincided with the high point of this charmless format - I thought an awful lot about artwork and recall studying the cassette covers of REM's Automatic for the People and U2's Achtung Baby. I thought I'd find some hidden meaning imparted there - or maybe I just wanted to see Adam Clayton's bits on the latter (the coolest member of Ireland's biggest band was photographed in the nude - along with a glorious jumble of images shot by Anton Corbjin).
Galway-based German artist, Joe Boske, is responsible for some of the most striking album covers by Irish trad acts, including De Dannan, and hopes that a resurgence in vinyl sales will lead to a new-found appreciation. "It's the best way to appreciate artwork," he says. "MP3 just doesn't lend itself to the art at all, even though there is still great artwork out there.
"For me, the best artwork is often about the simplicity of the idea - something that resonates with you as soon as you see it."
So, what are the greatest examples over the years? Well, here are some of the all-time classics, a few that deserve to be re-evaluated and a handful of more recent offerings that make a marvellous visual impact.
THE ONE THAT STARTED IT ALL
Elvis Presley - Elvis Presley (1956)
The debut album from one of the 20th century's most iconic figures was nothing like the staid, conservative fare that clogged up music shops up to that point. Rather than a staged portrait, William "Popsie" Randolph's shot captured Elvis in all his youthful glory. The playful green and pink typeface helped made the album stand out from the competition too. It's a cover that has been honoured by several, including KD Lang and Tom Waits. But it was The Clash who delivered the most striking homage of all: 1979 album London Calling features the same lettering, and a black and white photo of Paul Simonon about to smash his bass on stage.
THE ONE THAT MERGED ART AND MUSIC
The Velvet Underground & Nico - The Velvet Underground & Nico (1967)
A match made in avant-garde heaven: New York's finest band of the 1960s met the city's most celebrated artist of that decade when Lou Reed and friends managed to convince Andy Warhol to design their album cover. The print of the banana was a Warhol trademark and early copies featured an image that could be 'peeled' from the cover. It was suitably abstract statement for both Warhol and the Velvet Underground.
THE ONE THAT DARED TO BE DIFFERENT
The Beatles - The Beatles (1968)
It might appear utterly perverse - and pretentious - to select a cover that's little more than a blank canvas, especially when one considers the opulent, maximalist artwork for Sgt Pepper the year before. But what was soon to become known as The White Album was the ultimate design statement. It's hard to fathom now just how revolutionary it was at the time. It helped, of course, that as the world's biggest band, The Beatles could get away with virtually anything, but it still took chutzpah to dispense with images entirely.
THE ONE THAT LET ITS IMAGINATION RUN RIOT
Bitches Brew - Miles Davis (1970)
One of the greatest figures in jazz released, perhaps, the most striking cover in the annals of the genre - although his 1986 album, Tutu, featuring that arresting, intimidating close-up photo of his face, was pretty special too. Bitches Brew is a gloriously surreal piece of artwork from German painter Mati Klarwein and works best when viewed as originally intended - as vinyl gatefold. It's the sort of other-worldly image that compliments the left-of-centre feel of Davis's music at the time.
THE ONE THAT CAPTURED THE GLAMOUR OF ROCK
Aladdin Sane - David Bowie (1973)
Bowie has appeared on the cover of all his albums and the celebrated chameleon has changed his image as much as his music. He was already a sensation when he brought out this follow-up to Ziggy Stardust, and here he really plays on that gender-bending quality that so excited his fans (and probably repelled the establishment). It's an image that offers the finger to so many of his bland contemporaries, and even today, it offers a reminder of Bowie's special place in rock.
THE ONE THAT SOUNDTRACKED A DECADE
The Dark Side of the Moon - Pink Floyd (1973)
Few albums defined the 1970s as much as this epic from Pink Floyd, and its simple, stark artwork remains one of the most celebrated of all. And it all came about for a very simple reason: the band hated having their photo on the cover. Like the vast bulk of the quartet's work, the cover was designed by long-term collaborator Storm Thorgerson who is still considered to be one of the greatest designers in music history.
THE ONE THAT SAID 'DON'T MESS WITH ME'
Horses - Patti Smith (1975)
Striking black and white photos made quite a mark in '75 - who could forget that shot of Bruce Springsteen (and, over the gatefold, Clarence Clemmons) on Born to Run? But this hugely influential cover introduced the uncompromising Patti Smith to the world. It played on her femininity, but there are hints of androgyny in the choice of clothes. The stare at Robert Maplethorpe's camera is defiant and perfect for one whose opening song features the stand out line: "Jesus died for somebody's sins, but not mine."
THE ONE THAT FUSED FASHION AND HEARTACHE
Rumours - Fleetwood Mac (1977)
Another of those marvellous posed shots that were so popular in the 1970s, the Rumours cover features long-term member Mick Fleetwood and comparative newcomer, Stevie Nicks. The frilly, 'floaty' clothes are redolent of the time, but it's the detail that stays with the judicious observer - not least those toilet 'chain balls' that hang from Fleetwood's crotch. Apparently, he liberated them from a club when the band first started and has worn them ever since as a good luck charm.
THE ONE THAT SAID 'DON'T MESS WITH ME' 2
Nightclubbing - Grace Jones (1981)
Perhaps my favourite cover ever - and one the health lobby would probably want to see banned. Has smoking ever looked as cool as this? Photographer Jean-Paul Goude hand-coloured the photo with a bluish tint for effect. "Her image would suggest a strange, menacing alien," he later said, "when all I had wanted to do was sublimate her African roots." It looks good on all formats, but on 12-inch vinyl it remains a true work of art.
THE ONE THAT WAS MISINTERPRETED
Born in the USA - Bruce Springsteen (1984)
It's well known now that Ronald Reagan and his Republican cronies completely misunderstood the bitter, disenchanted sentiments of the title track when they used it as part of their presidential campaign in '84. But many also assumed the cover was offering a simplistic, jingoistic view of the US. Far from it - this carefully thought out shot, by Annie Leibovitz, plays on Springsteen's white collar roots and his everyman world view. It still takes nerves to put your butt on an album cover, even if it's clad in classic Levis.
THE ONE THAT SIGNALLED THE BIG TIME FOR U2
The Joshua Tree - U2 (1987)
Anton Corbjin is now probably best known for his movie work - he directed one of the last Philip Seymour Hoffman films, A Most Wanted Man - but the Dutch photographer cut his teeth providing moody, monochrome artwork for several bands, including U2. His work on this album's predecessor, The Unforgettable Fire, is memorable, but he really excelled here when he captured Bono et al in the great American wilderness. The actual design, as always with U2, was done by Ex-Radiators from Space frontman, Steve Averill.
THE ONE THAT THAT DEFINED RAP
Straight Outta Compton - NWA (1988)
Gangsta rap may not have been born with NWA but this enormously influential album introduced the genre to the wider populace. And what a perfectly menacing cover this is - one could imagine some unfortunate finding themselves in the notorious LA district of the title with Dr Dre, Ice Cube and friends staring down at him like this. That 'parential advisory' sticker only serves to accentuate the family-unfriendly content of the music.
THE ONE THAT WAS OUT OF THIS WORLD
Homogenic - Bjork (1997)
All of Bjork's albums offer master classes in how to make a visual impact, and this one - designed by Paul White from a photo by Nick Knight - is as strange and captivating as her music. Like Bowie, Bjork has changed her image time and again, and this arresting look plays on a fascination with the Orient. Beautifully framed and with copious computer manipulation utilised for good measure, it's a visual statement that harks back to a different era.
THE ONE THAT STOOD OUT IN THE MP3 AGE
Lungs - Florence and the Machine (2009)
Who says modern album artwork isn't as special as it once was? There's some marvellous work out there, but it just isn't as much a part of the zeitgeist as it once was. This stunning cover - which introduced Florence Welch to the record-buying public for the first time - has it all: perfect composition, an enigmatic expression and that curious model of lungs that hangs from her neck. It makes the viewer look again and again.