Niall Horan announces Irish concert dates as part of 2024 world tour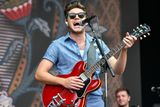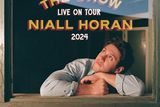 Niall Horan will play two concerts on the Island of Ireland next year as part of his 'The Show' world tour.
The Westmeath singer has said the upcoming tour will be his "biggest yet" and his first headline run since 2018's 'Flicker World Tour'.
Horan will kick-off the tour at the SSE Arena Belfast, on February 21, 2024. He will then travel to Dublin's 3Arena for his second Irish performance on February 23.
Tickets go on sale from €59.90, on Friday June 2, at 10am, on Ticketmaster.
The tour will also see Horan entertaining fans at various locations across the UK, Europe, North America, Australia and New Zealand.
The former One Direction star said he will be perform songs from all three of his solo albums, including 'The Show' which is being released next month – June 9.
Announcing the tour today, Horan said: "My favourite thing in the world is being on tour. Performing my songs for my fans and sharing those incredible moments together are the reason why I write music in the first place. This is going to be my best tour yet and I cannot wait to see all you "lovers" on the road in 2024. There's nothing better than watching the crowd sing back to you with all that emotion on their faces and knowing that they're attaching the song to something meaningful in their own lives. To me, that's always the greatest thing that can ever come from songwriting."
Horan spent several weeks last summer touring small venues around Ireland with his friend, Before You Go singer Lewis Capaldi.
He performed in the White House for US president Joe Biden this St Patrick's Day.
Originally from Mullingar, Horan has sold over 80 million records and toured the globe multiple times as part of boyband One Direction.
His full-length solo debut 'Flicker' entered the Billboard 200 at No. 1 in October 2017 and included the platinum singles 'Slow Hands' and 'This Town.'