Big-hearted Glen Hansard performed last night despite the fact that his mother is in intensive care
Vicar Street, Dublin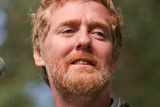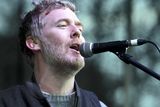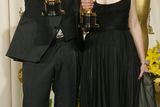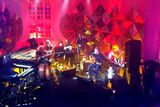 Glen Hansard had a lot to share during this big-hearted and searingly confessional acoustic performance.
He told us that his mother is unwell and receiving treatment in an intensive care unit, then invited an Italian pal on to bash out a tempo on a reinforced metal apron. From the tragic to the throwaway, it was that kind of evening.
There was lots of soul-baring of course, Hansard's cracked voice and sparse guitar the perfect delivery mechanisms for songs of endless turmoil . And yet the sometime Frames frontman, ginger beard tinged with grey, lightened the troubadour cliches with irreverence and blazing wit. An anecdote about visiting Wolfe Tone's grave with the singer Lisa O'Neill went on longer than the ballad it inspired; he interrupted another tune to wish the Dublin footballers well in the All Ireland final.
The music was often surprised too. Hansard serenaded Limerick with a cover of John Hegarty's Limerick Town, then sucked all the air from the room on Falling Slowly, the Oscar-bagging lament that changed his life in ways he is still by every account working through (shy underneath the chatty charm, Hansard found overnight celebrating unsettling).
He also detoured into the Frames catalogue, a gesture to fans who have stayed true to him across a 25-year career. An epic Revelate was followed by lip-wobbling Star Star that doubled as a tribute to the late Gene Wilder with Hansard slipping in the chorus from the Willy Wonka theme, Pure Imagination.
Hansard could be overwrought and a string section and piano player reinforced the melodrama thorough a show that served as dress rehearsal upcoming American tour (he will return to Dublin for a number of plugged in gigs through the winter).
But when he punched hard the results were devastating. A case in point was The Wedding Ring, an observational account of a friend's marriage collapse that floored you both with its technical accomplishment but also with the way it gazed into the human soul and spoke the unvarnished truth. ends