Def Leppard's Joe Elliott: 'We'll never make a record the old way again'
The Def Leppard singer on getting back on the road with the band's new remotely recorded album, remaining grounded despite huge success and his favourite things about living in Dublin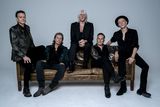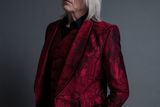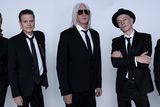 It is an achievement that Joe Elliott is justly proud of. Only a handful of acts have had two or more original studio albums that have sold 10 million copies each in the US alone. Def Leppard is one of them. Sometimes, it's easy to forget just how enormous the metal band was in the late 80s and early 90s.
"At the time it was announced, which is years ago, there were only four or five [acts that had sold that many albums]. It was us, Van Halen, Led Zeppelin and Pink Floyd and maybe one other. And it who wasn't there that blew your mind: The Beatles, the Stones. I don't think the Stones have had one album that's sold more than 10 million copies in the US."
One of Def Leppard albums in question, Hysteria, came out in 1987 — the same year as The Joshua Tree — and did similar sort of sales to U2's defining album: roughly 25m copies. But it was in the US where Hysteria really cleaned up — selling 12m there alone, far more than Bono and friends managed.
It's perhaps unsurprising, then, that the focus of Def Leppard's huge world tour is centred on the US and when Elliott speaks to Review, it is from his home in Los Angeles. He has been State-side for rehearsals. And there's a new album to promote too, Diamond Star Halo, which sounds every bit as epic, theatrical and downright thrilling as their very best work.
"It's a pity we're talking on Zoom," Elliott says, "and not over pints at the Bailey." He's referring to a venerable pub just off Dublin's Grafton Street. The Sheffield native knows the capital inside out, having lived here since the mid-1980s, but more of that later.
He is in good form today, and not just because rehearsals are going well. Diamond Star Halo was one of the unexpected upsides of the pandemic. "We had planned to tour in 2020, but not with a new album," he says. "And then we had all this time and we started writing again."
With each of the five members scattered around the globe, lockdown meant getting together to record was impossible. But technology came to the rescue and, thanks to the smarts of their Irish producer Ronan McHugh, the album was painstakingly pieced together.
Far from missing the experience of being in studio for a sustained period, Elliott loved not having to clock in. "I got to stay at home with the family and still make a great record," he says. "Each of us has a home studio set-up, so it wasn't such a struggle."
He has three young children, including Harper, who was born in February 2020 — "they're all Irish!" — so he spent most of the pandemic at home in Dublin.
"The album wouldn't have happened had the pandemic not happened," he says. "It's that sliding doors moment — we'd have ended up going on tour, which I'm sure would have been successful, but we'd have been going on tour, basically, playing a selection of songs from our catalogue. Now we're actually going to be in these stadiums playing three, four new songs.
"We may well have gone into the studio after the tour finished to finish off the four or five songs we had [on the back-burner] but they would have turned out vastly different to what we ended up with because we'd have done it in a different environment."
Elliott says he loved the business of recording the album remotely and insists that's how all future Def Leppard albums will be made. "We'll never record a record the traditional way again. Why would we? This is so much more fun."
He says it gave each band member an opportunity to be creative in their own way and to come forward with the sort of ideas they might not have felt confident about revealing in previous studio sessions. "Phil [Collen, guitarist] says, 'I've got this song I've written on the ukulele' — and you don't laugh at the thought of it sounding like George Formby — and I write a song on the piano and everybody is totally open to it all."
Acclaimed bluegrass singer Alison Krauss appears on two of the tracks. On the face of it, she is not the first person one would imagine would 'fit' with the Def Leppard sound, but it turns out she's a big fan.
Elliott got to know her through Robert Plant. The Led Zeppelin man has made two fine albums with Krauss. "In 2020, Wolves [Plant's beloved football club] were playing Sheffield United [Elliott's club] and we were having the banter. He said, 'What are you up to, kid?' And I said, 'Don't tell anyone, but we're making a new album.' And he said, 'Oh, I have to tell Alison because, annoyingly, you're her favourite band.
"We'd known for a while she liked us, because she'd interviewed us for Q magazine. We've become an accidental favourite of a lot of country artists because our backing vocals were often arranged in a country-like harmonic way because Mutt Lange [who produced the band's bestselling albums] was a huge country fan and he'd say, 'Change that major to a minor' and we would and it would take [the song] away from that standard rock thing."
Word soon reached Elliott that Krauss was keen to be involved on the new album. "We sent her Lifeless and This Guitar and said, 'Pick whichever one you fancy because these are the two songs most appropriate for you' and she texted me back within an hour going, 'OMG, I can't pick one — I love them both.' And without asking the guys, I said, 'Why don't you do them both?' And she did."
Collaboration Elliott believes long-term fans will enjoy the collaboration, while also feeling that the rest of the album sounds like "classic Def Leppard".
He may be 62 and have more than 40 years in the trade behind him, but Elliott seems to have little interest in slowing down. He comes across as remarkably grounded and unlike a rock star for someone whose band has sold well in excess of 100m albums and whose most intimate shows take place in the likes of the 3Arena. He would have been forgiven for losing the run of himself during the heady days of the massive-selling Hysteria and Pyromania but he kept his feet planted on terra firma.
"Growing up in Sheffield and Phil [Collen] coming from Walthamstow [London] and Vivian [Campbell, guitarist] from Belfast, there's a certain groundedness from your parents. You've got to remember that all our parents were kids during the war and they didn't have very much. And me, as a kid, I still remember that moment walking into the house at home and the telly wasn't black and white any more."
When fame came, he believes he handled it as wisely as he could. "If I'd said back then that I wanted a pink limo," he says," the other four would have smacked me down."
Elliott was one of several British stars who came to live in Ireland in the mid-80s, many for tax purposes. "I left Sheffield when I was 21 and I was living in London. I hated it. It was so massive and rude, elbows here and elbows there. But when I got to Dublin, it reminded me of Sheffield by the sea. I lived in Booterstown opposite the bird sanctuary and we could go into Dún Laoghaire or to town and neither took long and it felt safe and the right size — a capital city with a million people.
"I like to be able to go in and do Suesey Street [a Dublin restaurant] and Renard's [a former nightclub in the capital], but then be able to go to Roundwood [in Wicklow]. I was attracted to Dublin because it was earthy and the people I got to know in 1984 — Denis Desmond and Caroline Downey [MCD promoters] and Jean Crowley [former hostess of the VIP room at Lillie's Bordello nightclub] — they're lifelong friends."
Life has been good to Joe Elliott and his band and, he insists, there's plenty of road yet to travel.
'Diamond Star Halo' is out on Friday