Changing man: the evolution of Paul Weller
More coffee-table tome than in-depth memoir, the singer-songwriter's new book reflects on 50 years of making music — offering revealing glimpses of his ever-changing moods, motives and manoeuvres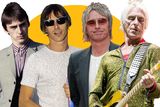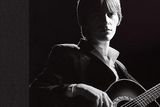 There is a point early in Magic, Paul Weller's "journal of song", where the man with a fair claim to being England's greatest living singer-songwriter reveals that had he not made it as a musician by the age of 20, he would have "packed it in".
Luckily, the Jam signed to Polydor in 1977, when Weller was 18. Yet that obdurate mix of self-belief and rigid doctrine has never quite left him. Weller ended the Jam in 1982 at the peak of its powers, honouring the idea that "anyone over 25 had had it". Change, energy and modernism have always been at the heart of his creative manifesto.
So where does that leave Weller in 2023, pushing 65 and now one of rock's grand masters? In a much better place, by the sounds of it. "I was always so judgmental about other people, as well as myself, and I'm not like that so much anymore," he writes. "In my old age I've become very accepting."
Written with journalist Dylan Jones, Magic is more coffee-table tome than in-depth memoir. Reflecting on 50 years of making music through the prism of key songs and classic albums, it nonetheless offers revealing glimpses of Weller's ever-changing moods, motives and manoeuvres. First with the Jam, then the Style Council, then as a constantly evolving solo artist, he emerges as a unique mix of the dependable and the unexpected.
While his core values have remained staunch — the mod philosophy, the adherence to style, the vintage influences and bristling restlessness — they have moved through many mutations. The Changingman is an ethos as well as a song.
He started the Jam in 1972 in Woking, a Surrey satellite town 20 miles south of London, playing the local British Legion, aping the Kinks and his beloved Beatles. Half a century later he remains, above all, a music fan — though perhaps 'obsessive' is a better word. Weller named his twin sons John Paul and Bowie, and has a daughter called Dylan. On the occasions I've interviewed him, he always seems more eager to talk about other artists than himself.
Despite his determination, the Jam took time to catch fire. "The first two albums are not great," he admits, but he hit his stride as a writer in 1978 with LP number three, All Mod Cons. With songs such as Down in the Tube Station at Midnight, To Be Someone and In the Crowd, Weller "started to find my own voice". "It wasn't necessarily about becoming more sophisticated, it was about my voice," he writes.
Hailing from the unflashy peripheries of the big city afforded him a useful outsider's perspective. A recurring theme in his work, from In the City to Come on, Let's Go, is an urgent, rallying belief in individualism. Weller has never been much of a joiner. Even at the height of the Jam, there was nuance and ambiguity to his social commentary. Written in a caravan by the sea as rain battered the roof, The Eton Rifles examined the English class system by "poking fun at both sides [the toffs and the workers] — although obviously I know which side I'm on."
Going Underground, the Jam's first number one, eschews slogans and causes to plot a more personal path. The song, Weller says, was "the epitome of the recognisable Jam sound. After that it was time to change, time to take it somewhere else."
With their final two albums, Sound Affects and The Gift, the Jam duly ventured into wiry post-punk, funk and soul, bringing their audience with them. The scale of their achievements ultimately proved alienating. Weller looked out at a sea of clones and mourned the loss of individuality, while the positive energy of the crowd now erupted into regular violence. "It was so sad," he writes. "The audience were losing sight of what we were about."
'Terrible time'
Still, it's hard to kill success. When Weller ended the band in 1982, his dad John, the Jam's manager, simply said: "Are you f***ing mad?" His two band mates, Rick Buckler and Bruce Foxton, were hurt and baffled. Yet he instinctively knew it was time to move on.
He quickly formed the Style Council, a fluid modern soul vehicle for which Weller rebranded, writes Jones, as a "fey Sixties boulevardier". Influenced by the 'quiet anger' of Nina Simone and Curtis Mayfield rather than the Who and the Small Faces, Weller embraced bossa nova, samba, chanson, spoken word and house music. "There was certainly an element of trying to confound people," he admits.
The more accessible pop sounds were married to overtly political writing in songs such as Walls Come Tumbling Down, The Lodgers and A Stone's Throw Away. "Economically, culturally, it was a really terrible time," he says. "I wanted to reflect that." The Style Council championed CND and the pro-Labour Red Wedge campaign in the 1980s, but Weller long ago turned away from making ideological or political points in his music.
The Style Council started strongly but ended out on a limb. "Humility was an art I hadn't really learned at that time," Weller concedes. Time for another reinvention. The solo years began ingloriously in 1990, with his father informing him that Weller Inc was 'skint' and he needed to tour to make money. Weller found himself playing clubs in Europe to as few as 30 punters. "It was very weird to have all that success, then to think you've got to start again. I hated that tour. But I got through it."
Self-financed, his solo career was built from the ground up. Without a band and lacking confidence, he wasn't quite sure he knew who he was any more. He was also struggling to write. Having become accustomed to using computers and sequencers, "I'd sit down with a guitar and just feel confused". Hitting 30 — an ominous landmark for a man with a youth obsession — and becoming a father for the first time forced him to take stock. "Now I was thinking about home. All those places and faces. I was nostalgic for those times. I was only in my early thirties but I really felt the weight of time on me."
Feeding these feelings into his new songs, Weller came back changed, and stronger. Released in 1993, his second solo record Wild Wood was suffused with a newfound sense of bucolic soul-searching, heavily influenced by Van Morrison, Traffic and Steve Winwood. His voice retained its brittle suburban snap, but had gained new colours: a bluesy rasp, a soulful shou, and a quiet tenderness that emphasised his more vulnerable side.
'Booze and blow'
In Magic, he describes Hung Up as "another song about self-doubt, a theme I seem to be quite good at writing about". He's a romantic too. As far back as English Rose, the beautiful ballad on All Mod Cons — written while homesick on a US tour, "missing home, missing my bird" — Weller has proved adept at mapping matters of the heart; the bittersweet You Do Something To Me might be his most universally popular solo track. He has plenty of experience to draw from. Weller has eight children from four relationships and has been married to Hannah Andrews, mother of his youngest three, since 2010.
By the time of Wild Wood's hugely successful follow-up, Stanley Road, released in 1995, Weller had been anointed the spiritual modfather of Britpop. He was happy enough to be part of it — "I loved Oasis and Blur, I loved the Britishness of it, it was a real generational moment" — but didn't relish another bout with fame. "I wasn't sure I wanted to that popular again," he writes. "I was 10 years too old to be famous. I hated all the hypocrisy."
Like all committed artists, Weller has consistently challenged fans' perceptions of him, keen to present a moving target. The period following Stanley Road is a notable exception. Hanging out with Britpop's bad boys was a blast — until "it stopped being quite so much fun". In the latter part of the 1990s and into the 2000s, the "booze and blow", as Weller puts it, impinged on his creativity. His music began to feel safe and stodgy.
A period of sustained problem drinking ended almost 13 years ago. "I woke up one morning, on July 1, 2010, and just knew that this had to stop. I didn't go to rehab. I just stopped." Sobering up coincided with his ongoing creative resurgence, which began with 22 Dreams in 2008, recorded on the cusp of turning 50 "as a birthday present to myself". 22 Dreams gave him the confidence "to be self-indulgent all the time", resulting in a slew of innovative, eclectic albums, among them the acoustic orchestrations of True Meanings and 2021's Fat Pop.
This is where we find Weller at the end of Magic: in a good place, creatively and personally, still restless but more reflective. The intensity remains, as anyone who has recently witnessed his vein-busting commitment on stage will attest. At the same time, he writes, "I've calmed down and grown up. I'm happy in my own skin." You hope the chippy 18-year-old version of this complex, still-smouldering firebrand would approve.
'Magic: A Journal of Song', Paul Weller with Dylan Jones, is published by Genesis on April 3