Tom Cruise orders battery heated underwear to keep cosy on set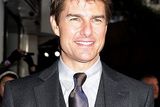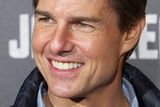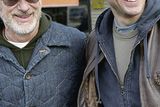 MISSION Impossible star has reportedly requested electrical hotpants to wear during filming in London.
The 51-year-old action star is set to reprise his role as Ethan Hunt in greatly-anticipated sequel Mission: Impossible 5 next year.
In a bid to keep warm in the cold weather, Tom is apparently keen to wear heated underwear beneath his cool costume.
The bottoms are powered by a lightweight battery to give off heat, which is located in the back pocket and controlled by a switch.
"He'll have to battle the elements in January so he's asked the SFX department for help. Tom's requested several pairs," a source told British newspaper The Sun.
Tom's requested item is usually worn by cyclists to help their muscles remain warm after practise.
The fifth instalment of the hit franchise will mark the first film of the series to be filmed in the UK since the 1996 original.
It isn't just the American star's career which is on a roll. Tom's love life appears to be looking up since he took actress Laura Prepon on a date recently.
After being friends for a long time Tom is now said to be on "cloud nine" with the 33-year-old beauty following dinner at The Manor Hotel in Los Angeles.
"He had her picked up in a vintage car, knowing it was one of her favourite, and had pre-ordered a vintage bottle of 1979 merlot, which was on the table when she arrived. They spent three hours laughing and joking. It's clear Tom is smitten and after the date he was on cloud nine," a source told British magazine Grazia.