The best alternative Christmas movies of all time
There may be room for everyone on the nice list, but we prefer the festive flicks that veer a bit towards the wild side. Derek O'Connor picks the best of the bunch...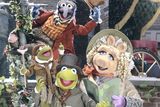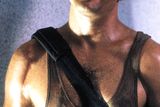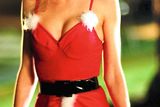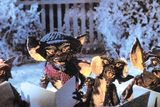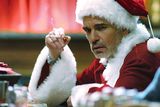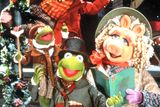 Ah, Christmas. A time for us all to reconnect with our spiritual selves, cherish family and friends, remember those less fortunate than ourselves and - most importantly - to get stuck in to the telly with a selection box and a large glass of something mulled.
What to watch, however? If, like us, you can't quite bring yourself to sit through the bloomin' Grinch one more time, and you've officially maxed out on It's A Wonderful Life, it's time to seek out some alternative Christmas viewing. Here, then, are a few left-of-centre seasonal celluloid treats for your delectation: unsung gems, cult classics and inspired riffs on the season soon to be in it. You'll never have to watch Home Alone again. Hallelujah!
GREMLINS (1984)
The ultimate anti-Christmas movie is so dark that 30 years on, we can't quite believe they got away with it at all. Originally rated 15 in the UK, Gremlins was given a more child-friendly 12 certificate over here, meaning that Irish kids could enjoy the chilling sequence where heroine Pheobe Cates explains exactly why she doesn't believe in Santa anymore - the most horrific moment in a movie positively packed with wanton (nay, positively gleeful) homicidal mayhem. And it's a monologue!
DIE HARD (1988)
'Now I have a machine gun. Ho ho ho.' Truth be told, this 1988 action classic barely registers as an 'alternative' festive choice anymore - as far as we're concerned, it's The Greatest Xmas Movie Ever Made. Nothing gets us in the seasonal mood quite like Bruce Willis (complete with original hair) prancing barefoot about the Nakatomi Building, dispatching Eurotrash villains, gifting classic one-liners and generally rocking/wrecking the gaff. Heck, we'll even make a case for the inferior Die Hard 2, also set on Christmas Eve.
The Nightmare Before Christmas (1993)
The Big Question: Is this stop-motion gem a Halloween movie or a Christmas movie? The answer: it's both! The first of Tim Burton's contributions to our list is a deliciously dark children's fable, featuring at least one drop-dead seasonal standard (What's This?) and enough colourfully morbid characters to keep alienated goth teenagers in fancy dress options forever… AND it's only 76 minutes long. Useless Trivia Alert: Despite being titled Tim Burton's The Nightmare Before Christmas, the film was actually directed by Henry Sellick, who later gave us the stunning Coraline.
Santa Claus The Movie (1985)
For every great Christmas movie, there are at least ten bad ones, but ever-so occasionally you get one so toe-curlingly horrible, so profoundly wrong, that you can't but love it, in a car-crash, can't-tear-your-eyes-away-from-the-screen fashion. Case in point, this sugary abomination from producer Alexander Salkind, who decided to do for Santy what he did for the Man Of Steel in Superman The Movie (1978), re-telling the origin of Old Saint Nick whilst jazzing up the tale for a new generation. The result was a megabudget catastrophe. The film stars The Big Lebowski himself, David Huddleston, alongside a broken-looking Dudley Moore, as a mischevious elf - The Dude would surely approve.
Bad Santa (2003)
This misanthropic pitch-black comedy stars Billy Bob Thornton - after Bill Murray said no - as an alcoholic, sex-addicted con artist who spends his Christmases robbing small-town shopping malls (having procured the gig as their in-house Santa) with the assistance of his foul-mouthed sidekick (Tony Cox). Redemption comes in the form of a pudgy, snot-nosed brat he can't quite shake - even then, it comes nigh-upon entirely sentiment-free. These days, you'll find Bad Santa sitting on supermarket DVD shelves, alongside your standard Christmas fare, just waiting to bring some unsuspecting family's Christmas viewing to an awkward halt. We do love that. We'd love to share some of our favourite quotes, but they're unprintable.
Black Christmas (1974)
Avoid the 2006 remake, and track down this seasonal slasher flick, still the best Christmas horror movie ever made - and yes, that includes Silent Night, Deadly Night AND The Polar Express. Inspired by the beloved urban legend probably best known as 'the babysitter and the man upstairs', this Canadian cult classic sees the nubile residents of a suburban sorority house, terrorised by a stranger making menacing phone calls - the police are soon on the case, but they haven't realised that the psycho's holed up in the attic. Not a spoiler, we stress - we know he's there, right from the beginning of the movie, making the suspense even more unbearable. It's ho-ho-horrible!
Kiss Kiss Bang Bang (2005)
This Christmas-set post-modern detective flick was a box-office turkey upon release, thanks in no small part to an absence of star power - its leading man, Robert Downey Jr, still fresh from rehab, wasn't exactly a big draw back then. Less than a decade later, Downey Jr is the iron-clad King of Tinseltown, and KKBB is a witty Christmas cracker, crying out for rediscovery, stuffed with whip-smart dialogue AND Val Kilmer killing it as a homesexual private eye named Gay Perry. Fact: Writer/Director Shane Black also wrote kick-ass classics Lethal Weapon, The Last Boy Scout and The Long Kiss Goodnight, and later directed Downey in Iron Man 3 - all of which happen to take place during Christmastime.
The Muppet Christmas Carol (1992) and Scrooged (1988)
Charles Dickens' beloved novella A Christmas Carol has been filmed on any number of occasions - our favourite version, however, has to be the Muppets' cheeky riff, with token human Michael Caine giving it socks as a particularly intense Ebineezer Scrooge - a commited (and brilliant) Caine plays it straight, wringing the part for every last drop of pathos. Also, Gonzo narrates! Coming a close second: Bill Murray's '80s update, now as dated as anything set during Victorian times, with Bill as the embittered TV executive who learns the true meaning of Christmas - he reputedly improvised the classic closing scene, delivering a show-stopping monologue and a classic Murray moment.
The Apartment (1960)
Billy Wilder made some of the funniest movies in Hollywood history - and the blackest ones they ever dared to greenlight. On paper, the story of a meek office drone who falls hopelessly in love with his boss's suicidal mistress - he's been letting them use his apartment for their secret trysts, you see - doesn't exactly spell romantic comedy gold. Five Oscars (including Best Picture, Director and Screenplay) and a successful musical version (Promises Promises) later, you can't help but love this melancholy masterwork, all of which takes place betwixt Christmas and New Year. The movie also features the second best last line in movie history, after Wilder's very own Some Like It Hot. It gets even better: you can catch it on the big screen this Yuletide season, at Dublin's Irish Film Institute on December 20th and 23rd - details via www.ifi.ie
The Ice Harvest (2005)
The little-seen caper flick, directed by the late, great Harold Ramis, stars John Cusack (again, Bill Murray passed) as a shyster lawyer conspiring with a crooked businessman (Billy Bob Thornton, in his second alt-Xmas classic) to fleece a mob boss on a snowy Christmas Eve in the bleak Midwest. It's a tale of desperate double-crossers and middle-aged despair straight out of the Coen Brothers' handbook, worth seeing alone for the painful scene where deadbeat dad Cusack shops for his kids' presents down the local convenience store.
Meet Me In St Louis (1944)
You may not immediately think of this classic MGM musical when it comes to classic Christmas tales, but this Vincent Minnelli extravaganza, starring Judy Garland (Minnelli and Garland later married) is the film that gave us choice Chrimbo tear-jerker Have Yourself A Merry Little Christmas. It all comes down to the moment when Garland's character informs her little sister that their family has to abandon their beloved hometown - cue Judy delivering one of her trademark show-stoppers. We're talking tears to a glass eye, here.
Children Of Men (2006)
Fancy an alternative take on the Nativity story? This dystopian sci-fi gem is loaded with Christ-like echoes, as reluctant hero Clive Owen heralds the birth of a miraculous child, one that might just offer mankind its salvation. To hammer the point home, the movie was released in the US on Christmas Day. Despite being one of the finest movies of the century this far - seriously, we can't recommend it enough - Children Of Men was a total box-office dud. Director Alfonso Cuaron decided to ditch the social commentary and go for straight-out thrills in his next movie, Gravity, scoring a massive hit and winning himself the Best Director Oscar to boot. We're sticking with this one.
Santa Claus Conquers The Martians (1964)
When the people of Mars get annoyed with their kids constantly bugging them about Santa - Martian children watch a lot of our TV, apparently - they kidnap him and ship him off to the red planet, so they can get presents too. Oi, Martians - give us our Santa back! This legendary Christmas turkey, readily available all over the web, is a fixture on the IMDB worst 100 films of all time, and the definition of a good bad movie - in the US, it has a big cult following, and has spawned a sing-along musical. The moronically brilliant theme tune (Hooray For Santa Claus) is stuck in our heads forever. Help.
The Dead (1987)
The title might suggest a horror movie - indeed, there is an African-set zombie flick with the same title. John Huston's adaptation of James Joyce's short story, however, is a different kind of ghost story - an exquisitely wrought portrait of a dinner party in turn-of-the-century Dublin, and a couple (Donal McCann and Angelica Houston) haunted by the memories of the past. All right, technically it's set on the Epiphany, January 6th, but as McCann intones Joyce's prose over images of a snowy Irish countryside, it's hard not to feel ever-so Christmassy, thinking thoughts of '…all the living and the dead'.
Batman Returns (1992)
After the massive box-office success of 1989's Batman, Tim Burton was given carte blanche for the sequel, resulting in this out-there (not to mention downright kinky) Gotham-at-Christmas extravaganza, whereupon Michael Keaton's morose caped crusader takes a back seat to a parade of grotesques guaranteed to give movie executives nightmares, from Michelle Pfeiffer's mentally disturbed Catwoman to Danny De Vito's repellant Penguin. Fact: when Christopher Walken plays the most normal character in your movie, you're in deep trouble. Burton and Keaton were swiftly ousted, but we'll always have this utterly batshit Christmas treat.
Rare Exports: A Christmas Tale (2010)
Possibly the most disturbing Christmas film of them all - and we do mean that as a compliment. This Finnish entry concerns the real Santa Claus, less the jolly old guy from the Coca Cola ads, more an ancient creature escaping from his frozen mountain prison to wreak utter havoc upon the locals, whether naughty or nice. Did we mention his cabal of evil naked elves? Based upon a series of acclaimed shorts (find them on YouTube), it's funny, sick, twisted, curiously touching and definitely not for children. More of that.