Spice Girls working on tell-all documentary inspired by Liam Gallagher's 'As It Was', according to reports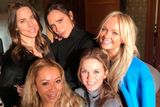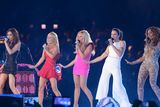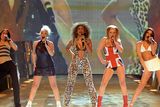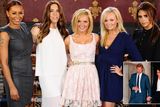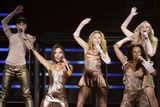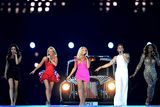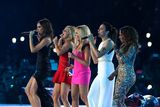 The Spice Girls are reportedly working on a tell-all documentary feature film.
The iconic girl group - which features Mel B, Mel C, Emma Bunton, Geri Halliwell, and Victoria Beckham - first appeared on the big screen together in 1997's 'Spice World', and they're currently working on a new movie project that could premiere in 2019.
The girls have also committed to making an animated superhero-themed epic, in which they'll voice the characters, but according to The Sun newspaper, the band's latest movie venture has been inspired by Liam Gallagher's behind-the-scenes documentary 'As It Was'.
The project has been attracting a little buzz at this year's Cannes Film Festival and the Spice Girls are eager to do something similarly edgy, having previously been panned for 'Spice World'.
The girls have watched Liam's documentary and have been using it as a template for their ambitions.
Speculation about the movie comes shortly after an insider revealed that the group will attend Prince Harry and Meghan Markle's wedding, but insisted there are no plans for them to perform.
The 'Wannabe' hitmakers were previously thought to be taking to the stage at the upcoming royal wedding on May 19, after Mel B hinted at a possible performance.
But the insider recently explained: "The girls were individually invited to attend the wedding, but there is no plan to have them perform.
"Although there is no plan to have the Spice Girls perform, it is a wedding, and who knows what could spontaneously happen."
Victoria, 44, previously hinted she had been invited to the upcoming wedding, refusing to deny rumours about her attendance during an appearance on a US chat show.
Asked about the rumours, Victoria stumbled over her words, saying: "I, uh, I, I don't know..."