Sigourney: Height cost me roles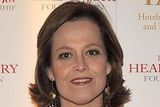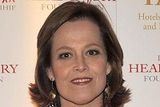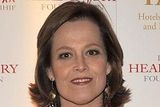 Sigourney Weaver claims she's lost plenty of movie roles because of her height.
The Alien actress - who towers over many male actors at 5ft 11 - told The Sun she's even offered to paint shoes onto her bare feet rather than wear heels to appear shorter for a part.
"I've lost a lot of roles because of my height, I'm 6ft 3 in heels," said the star.
Sigourney went on: "Producers are short and I was never their sexual fantasy.
"As for actors, if I enter a room and an actor stands up then immediately sits back down, I hear myself saying, 'This job isn't for me'."
And the statuesque 60-year-old revealed she has been prepared to go to great lengths to look small enough to bag a part.
"I once offered to paint my shoes on my bare feet to get one part because it made me appear shorter," she admitted.
Hollywood star Sigourney can next be seen in James Cameron's eagerly anticipated sci-fi film Avatar.
The movie opens in the UK on December 17.