The Little Mermaid movie review: 'The remake delivers nostalgia, comedy and a post-racial fantasy world and I loved it'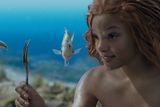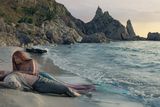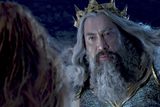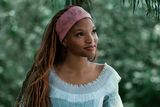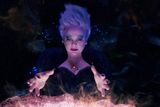 From about the age of five, I must have played that old VHS tape more than a hundred times. I was in love with Sebastian, the sassy crab, and couldn't help but laugh at the endearing yet clueless seagull, Scuttle, who fancied himself the expert on "human stuff." Scuttle confidently declared that forks, or "dingle hoppers" as he called them, were actually tiny hairbrushes. But perhaps most impressive was the princess herself, who defied the role of the bland damsel in distress, waiting to be rescued through a series of fiery hoops and diabolical villains.
In case there lingered any doubt, I am of course referring to the 1989 classic, The Little Mermaid.
I loved Ariel because she was different: she wanted things that none of the other young mermaids ever dared to imagine. She wanted to explore beyond the boundaries of her world and those of the role that she had been prescribed. What set her apart, in my eyes, was not just her resplendent tail and ability to breathe underwater — impressive as they were — but her fearless spirit, her independence, and her ambition, which, it turns out, are often in short supply among stereotypical fairy tale princesses.
It is safe to say that, considering my love for the original film, I was more than a little dubious about whether the director of the new remake, Rob Marshall, would manage to recapture the old magic. My doubt lingered through the opening scenes, where, against the backdrop of a rough sea, I met the spirited and rambunctious Prince Eric, played by Jonah Hauer-King. To my surprise, Marshall succeeds in resurrecting Eric as a character of substance, who, unlike his rather stiff animated predecessor, has his own unconventional philosophy on life.
Eric challenges his fellow sailors' sea myths — "Not even the strongest can resist [the mermaids'] spell" — and swings from the ship in defiance of the expectations of his stately role. He ends up carelessly dropping his telescope into the water, and following its trajectory, we are guided into the depths below. Already, there are familiar echoes of one of the original songs, Part of Your World.
And in floats the regal King Triton, brought to life by veteran Spanish actor Javier Bardem. In this first introduction and throughout the film, Bardem navigates the delicate balance between tyrannical patriarch and loving protector. With a resounding blast into his conch shell, the king summons his "daughters of the seven seas" to a Coral Moon gathering.
It is at this moment, as the camera settles on the diverse sister clan, that my fear of potential disappointment evaporates: here sits Asian Princess Mala, British-Indian Princess Indira, British-Spanish Princess Perla, British-African Princess Tamika, Swedish Princess Karina, and British-American Princess Caspia.
All are present at the gathering except one. Where is Ariel?
"Where are you, child?" demands Sebastian the crab, played by Daveed Diggs, in his incandescent Jamaican accent. Ah, Sebastian, perpetually exasperated and terrified of King Triton's wrath, constantly striving to rein in "the headstrong teenager." This lovable old crustacean, forever stretched to the limits of his tiny body's capacity, is determined to "nail that girl's fins to the floor."
As the scene transitions to the singer and actress Halle Bailey and her endearing, albeit cowardly fish companion Flounder (voiced by Jacob Tremblay), I recognise the old dialogue: "Stop being such a guppy!" Ariel playfully exclaims in response to Flounder's pleas to turn back. In these opening moments and throughout the film, Bailey's radiant innocence and infectious exuberance are palpable; already it seems, she and Eric are kindred spirits.
In what has been almost a century since the birth of Disney, there has been only one other black Disney princess: Anika Noni Rose starred in the 2009 animated feature, The Princess and the Frog. While Director Marshall aimed to infuse Ariel with Bailey's fiery spirit, he also pays homage to the original aesthetic: Bailey's locks, intermingled with strands of loose straight hair, are a muted red. Despite the emergence of the #NotMyAriel backlash, the value of such representation cannot be underestimated.
"I want the little girl in me and the little girls just like me who are watching to know that they're special, and that they should be a princess in every single way... That reassurance was something that I needed," Bailey told Variety in August of last year. This seemingly trivial detail marks a significant moment, as can be seen from the TikTok reactions of black girls captured by their parents as they watch the trailer.
As valuable as this representation is, Hailey's performance highlights that the spirit and character of Ariel transcend superficial differences — qualities like independence, determination and ambition have no racial signature. In moments with the diverse sister clan, as well as others featuring Eric and his mother, Queen Selina — portrayed by African actress Noma Dumezweni — there is the utopian sense of a post-racial society. Here, the only divisions that remain are those that exist between the sea creatures of the underworld and the humans that tread on land.
If there was ever any tension surrounding the racial politics of the cast, Sebastian, Scuttle — portrayed by Awkwafina — and even the sea witch Ursula — brought to life by Melissa McCarthy — succeed in cutting through it with ample doses of comic relief. McCarthy's ability to embody wickedness is unmatched, while Sebastian, the double player, adds a humorous touch of moral conflict, torn between fulfilling his duty to the King and scheming to unite Ariel and Prince Eric in a passionate kiss. The dim-witted seagull, blissfully unaffected by moral dilemmas, joins in these amusing endeavours, eagerly offering his "vocal romantic stimulation" during the iconic moonlit boat scene.
While multiple obstacles remain to be surmounted first, Ariel and Eric, true to the timeless tradition of Disney films, eventually share a smooch. In the final scenes, as Ariel and Eric embark on their first voyage together, someone asks, "Have you decided where you're heading first?" Bailey, in staying true to Ariel's adventurous spirit, replies, "Uncharted waters."
The Little Mermaid is in Irish cinemas from Friday, May 26