Movie reviews: Paul Mescal, Florence Pugh, and dark tales of the good life undone in a bitter rural feud
Our critics review The Beasts, God's Creatures, A Good Person, and The Five Devils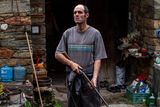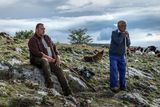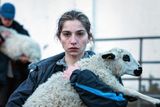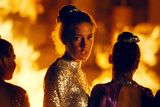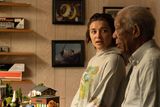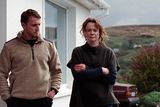 The Beasts Five stars In selected cinemas; No cert
​In the Connemara of my youth, there were stories you'd hear from time to time about blow-ins – who, not long after settling in the region, found themselves having to blow out once again.
Whether these blow-ins were wealthy retirees seeking the good life, or celebrities purchasing a bolthole they could use to escape from the limelight, the West was far enough off the beaten path back then to offer a stark departure from the metropolitan rat race.
Some couldn't hack the long winters of horizontal rain and packed up. Others, however, found themselves on the wrong end of local neighbours who clashed with them over boundaries, planning permission, land use, what have you.
Water supplies might be tinkered with. Fresh damage to paintwork would mysteriously show up on cars.
These were small acts of mischief – but they carried a clear enough message.
Those old urban myths naturally came to mind watching The Beasts, an excellent slow-burn thriller about a rural dispute that gets out of hand once new idealism and old resentments clash.
Writing with regular collaborator Isabel Peña, Spanish director Rodrigo Sorogoyen brings us up into the hills of Galicia.
There, French couple Antoine (Denis Ménochet) and Olga (Marina Foïs) have relocated to begin a new chapter that is at odds with their previous urban existence.
Their days now consist of farming their land and selling the organic produce at the nearby town market. Alongside this, Antoine is passionate about restoring derelict buildings in the area so that new life may be breathed into them.
The couple have brought fresh ideals and energy to the isolated rural enclave, but not everyone in the locality appreciates their enthusiasm.
Tainting the bucolic idyll is the sound of an axe being ground from the adjoining land. Cattle farmer Xan (Luis Zahera) and his intellectually challenged brother Lorenzo (Diego Anido) have it in for Antoine ever since his injunction against a proposed wind farm development in the valley.
Xan and some other locals missed out on a lucrative payday as a result of Antoine's refusal to sign, a payday that would have liberated him from the drudge of the scratchy family smallholding he is tied to but never asked for.
​Xan does not shy away from displaying a playfully menacing hostility to Antoine and his property.
Antoine, however, refuses to be bullied or made the scapegoat for a project that would have compromised the environment.
Xan and Lorenzo toy with the couple behind their back – leaving grim calling cards and acts of sabotage under cover of night.
This only goads Antoine, and with the municipal police seemingly unable (or perhaps unwilling) to properly intervene, he plots a way to try and catch his tormentors on camera.
Lo and behold, things escalate well past the point of no return.
Between its bitter feud and sense of pastoral lawlessness, The Beasts is a timeless Western movie narrative that has been seamlessly transported to today's northern Spain.
At the same time, there are other genre elements at play. This is particularly apparent in the cold smoulder of the film's time-stretching third act.
Here, the couple's unsettled daughter (Marie Colomb) arrives from France with an outsider's perspective on the conflict that her parents are succumbing to.
The cast is roundly excellent, but the show is stolen by Zahera. His performance proves hard to shake off afterwards.
There won't be many screen villains this year to match his Xan – who in a lurching gaze or venom-fuelled monologue is able to speak to a world far from diplomacy or understanding. It is at times disquieting how he can telegraph such dark intent from behind the eyes.
It's not simply a matter of bad blood. Xan's priorities and worldview are so starkly different to Antoine's – so primal and unflinching in their hatred – that he chills us to the core in a couple of scenes.
This is an unorthodox Western-drama-thriller whose brilliant cast and unusual tempo changes distinguish it as essential viewing. It was the unanimous choice for Best Film by the Dublin Film Critics Circle during this year's Dublin International Film Festival.
It might also make you rethink any dreams about a simpler existence in the countryside.
Also showing
The Five Devils Four stars; In selected cinemas; Cert TBC
Our parents had lives before we came along. A horrifying concept for some, I'm sure, but a solid starting point for co-writer and director Léa Mysius's beguiling, often brilliant French drama.
Eight-year-old Vicky (Sally Dramé) boasts an extraordinary sense of smell and has become obsessed with reproducing and collecting the scents of those closest to her. Mum Joanne (Adèle Exarchopoulos) is concerned but somewhat distracted by her own problems – chief among them, a loveless marriage to Vicky's dad, Jimmy (Moustapha Mbengue).
The arrival of Jimmy's estranged sister, Julia (Swala Emati), throws a spanner in the works.
What, exactly, went wrong in this family? To uncover the truth, Vicky turns to her special scent jars that allow her to travel through time and to experience, first-hand, her family's memories. A bonkers twist, that one.
There is a whiff of Stephen King off this peculiar, playful yarn about an inquisitive youngster with an unsettling gift.
True, the supernatural side of things sometimes gets in the way of a good drama – but Mysius's film employs terrific ideas and an exemplary cast.
That 100-minute run time, too, is ideal. Seek it out. Chris Wasser
A Good Person Two stars Sky Cinema; Cert TBC
There is, I believe, a good film bursting to break free from A Good Person.
A once-in-a-generation talent, the extraordinary Florence Pugh is both convincing and heartbreaking as a young drug addict with a tragic past. Morgan Freeman, too, works hard as an ex-cop struggling to stay sober as he raises his orphaned granddaughter.
Are their efforts wasted here? Sort of.
Pugh leads the way as Allison, an impossibly hip New Jersey native with a bright future ahead of her. Handsome fiancé, a high-paying job, a gift for music – Allison has it all covered. A devastating road accident, for which she is responsible, changes everything.
The wedding is off. Allison develops an opioid addiction. The job, and her music, disappears. Help eventually arrives in the form of Mr Freeman's retired police officer, but will it be enough?
Written and directed by Zach Braff (Pugh's ex-boyfriend), this tonally awkward melodrama means well but rarely, if ever, finds its feet.
Our leading woman is excellent, but the film around her is wildly overwritten, and not at all as clever as it thinks.
Bryce Dessner's soundtrack, though, is lovely. If he and Pugh ever make an album together, I'm all in. Chris Wasser
God's Creatures Four stars Now showing; Cert 15A
If you like your rural Irish tragedies cathartic, then look no further than this spectral morality tale starring Emily Watson and the ever-ascending Paul Mescal.
Written by Kerry debutant Shane Crowley, it plants us in an insular fishing village in the West. It's the kind of place where the young escape from and never look back – which is why Aileen (Watson) is stunned when son Brian (Mescal) walks into the pub unannounced one night having returned from Australia.
Their connection is unsettlingly close. Aileen takes a risk by pinching oyster bed equipment from her workplace to help Brian get set up with a small farm of his own in the bay.
A much greater compromise comes, however, when a crime is committed and she puts the protection of Brian over doing the right thing.
Co-directors Saela Davis and Anna Rose Holmer build real tension and dread against a contained maritime community where the uncaring laws of nature have the final say. Aside from one axial scene that stretches credibility somewhat, there is enough good work being done here on both sides of the camera to recommend this. Hilary White