Cinema reviews: Carol - prepare to swoon at sensual love story
Carol - cert 15a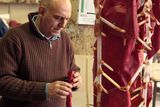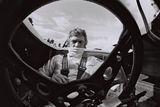 Hilary A White and Aine O'Connor
Reviewed this week are Carol, Hand Gestures, Mockingjay Part 2, Being AP, Steve McQueen: The Man and Le Mans, The Perfect Guy and Love.
The last time Cate Blanchett and director Todd Haynes collaborated was 2007's problematic Dylan hagiography I'm Not There. After years in development purgatory - Cork director John Crowley was linked to it at one stage - Carol arrives with major awards buzz as well as a better return from the Haynes-Blanchett partnership.
But there is a third part to this sublime adaptation of Patricia Highsmith's 1952 novel The Price of Salt. It is Rooney Mara (The Social Network, The Girl With The Dragon Tattoo), who pulls off that very rare feat of matching Blanchett's acting muscle blow for blow.
It helps that the material on offer is as meaty as it is. In a lush 1950s Manhattan, Mara plays Therese, a sheepish department store clerk who one day encounters the eponymous Carol, Blanchett's leonine society lady. Carol initially gives off the appearance of a happily married mother of one but a chemistry between the two sucks them both helplessly into a passionate and consuming love affair.
Much in the background is against them; Carol's sham marriage to Harge (Kyle Chandler) and how the divorce courts will consider her behaviour in terms of custody for their daughter; Therese's own disgruntled and ultimately discarded beau; old-fashioned social norms that, in one sense, facilitated two women spending much time together in public yet looked on homosexuality as a disorder. Blanchett and Mara are mesmeric. Both invoke the ghosts of Katherine and Audrey Hepburn, respectively, and it will be intriguing to see who emerges with the statuettes next Spring. Haynes, meanwhile, shoots in grainy Super 16 which give the Hopperesque backdrops a dreamy quality. Windows are peered through during risky conversations and the focal point of a restaurant floor could be an intimate meeting in a far corner.
Prepare to swoon in new ways at one of this year's most beautiful and sensual love stories. Carol opens nationwide on Friday November 27.
5 Stars
Hilary A White
Hand gestures
Cert club
The permanency of bronze and the painstaking toil of a craft that cannot be bluffed by technology are the thematic cornerstones of this bewitching, Berlinale-winning documentary from debutante Francesco Clerici.
The idea was simplicity itself - a fly-on-the-wall look at the methodology of Milan's century-old Fonderia Artistica Battaglia as it goes about creating a sculpture using the "lost-wax casting" system, a method that dates back to ancient times.
It is, we are told in a muted introduction, an oral history that has been passed down all these centuries, and given the concentration involved and the precision required at every stage within the foundry, this makes perfect sense - one slip of the wax knife or the angle grinder and days of work can be undone. Clerici hovers from one master to the next as a model of a sleeping dog gets moved around the warehouse.
Clerici's minimal style, free of music, voiceover or mood lighting, pulls you in to become part of the process, a supervisor with a somehow vested interest in how the sculpture will turn out by the end of the 77 minutes.
It is all too rare that documentary film-making allows the simple magic of a subject to radiate without any embellishment. Hand Gestures solidifies as calmly as the liquid metal rendered before us, and it is utterly engrossing because of it.
Opens for a limited run at the IFI from Tuesday November 24.
4 Stars
Hilary A White
Mockingjay Part 2
Cert 12A
All good things come to an end and this is it for a franchise I have really enjoyed. The Hunger Games: Mockingjay Part 2 the fourth and final instalment takes up exactly where Part 1 left off. It's dark, unfortunately pertinent, action-packed and fitting, if a little too long.
Katniss (Jennifer Lawrence) is recovering from an attack by Peeta (Josh Hutcherson) who was brainwashed into believing his former love is his mortal enemy. They're in District 13, home of the rebels under President Coin (Julianne Moore), who, having united the districts against the Capitol using Katniss as the Mockingjay figurehead now wants to neuter her. But Katniss has her own agenda, to kill President Snow (Donald Sutherland). The crew who accompany her is a reunion of sorts and includes the still peculiar Peeta, third corner of the love triangle Dale (Liam Hemsworth), Finnick (Sam Claflin) Hamitch (Woody Harrelson) and Boggs (Mahershala Ali).
Director Francis Lawrence in his third HG outing delivers what is essentially a war film. A uniquely gender balanced one. Years of death have taken a toll, Katniss is horrified by killing but others are inured and even likeable characters routinely use propaganda and discuss acceptable levels of civilian casualties. Philip Seymour Hoffman's last film appearance offers a sad echo of the sentiment. There's a story to tell and ends to tie up but it could be shorter. You need to have seen the other films and the 12A cert notwithstanding I'd recommend not bringing younger kids to this. 4 Stars
AO'C
Now Showing
Editor's pick: Being AP
Cert: 12A
Sporting retirements have both Brian O'Driscolls and Paul O'Connells; the former get the fairytale ending while the latter are cruelly forced out via injury.
Ulster's Tony McCoy stands above both titans in greatness if not stature. Over two decades, the champion jump jockey achieved levels of sustained success in the saddle that will never be repeated. No individual has experienced a comparable winning streak. In any sport.
But why do these heroes put their bodies, minds and families through such systematic torture in pursuit of silverware? In the case of McCoy - who finally acceded to doctors and long-suffering wife Chanelle by retiring earlier this year - he describes it as a straight-up "addiction". Watching him in Anthony Wonke's magnificent portrait, you don't doubt it.
We begin with McCoy listing off scores of breaks, sprains and cracks accumulated over 25 years of topples. He doggedly faces down the fact that at 40, statistics suggest his goal to reach 5,000 winners may be a stretch too far, even for his chinny determination. All the while, Chanelle (a hugely likeable sort), with patience and heart, impresses upon him the worry he regularly puts her and their two little ones through. As Wonke closes in, chinks in the armour show up. For all his talent (of which little is really said), McCoy can cut a rather joyless figure, one for whom a cold, pathological fear of losing was more motivation than the euphoria of winning. Sublime.
In selected cinemas - also available to view on Volta.ie
4 Stars
Hilary A White
Steve McQueen: The Man and Le Mans
Cert: 12A
Inflated egos, monstrous budgets and slipshod focus combined disastrously in 1970 during the production of Le Mans. Steve McQueen came to this self-produced and largely self-funded passion project on the back of big Hollywood hitters like Bullitt and The Thomas Crown Affair. The world was his oyster, he felt, so a hi-octane monument to his great love, car racing, would be his crowning achievement.
That was the idea, anyway. The reality is Le Mans was a huge flop when finally released in 1971, three months and $1.5m over budget. This stylish and insightful documentary by Gabriel Clarke and John McKenna tells of the film's inglorious production and the damages, financial, professional and personal, that it caused those involved.
Amazingly, shooting began without a script, which we're told was not that uncommon. The main thrust of the whole outing, as far as McQueen was concerned, was to capture snarling, white-knuckle shots of the 24-hour rally (Le Mans' sole legacy) and cobble together a narrative in the scant spaces between.
We meet the hired professional drivers caught up in near-death accidents, one resulting in a leg amputation. McQueen's marriage to Neilie Adams was also collapsing as the star embarked on dozens of affairs on and off set. One was actress turned politician Louise Edlind, his beautiful Swedish co-star who was involved in a nasty car crash with McQueen one night. Director John Sturges (The Great Escape) walked out, saying: "I'm too old and too rich to put up with this sh*t." Lee H Katzin came in to drag the whole mess over the line.
Clarke and McKenna get around to everyone still alive to tell the tale, and build a convincing, warts-and-all portrait of McQueen himself through the prism of his very own Waterworld. 4 Stars
HAW
Now showing in IFI
The Perfect Guy
Cert 15A
There is no such thing as a truly original story, at this stage we have seen and heard everything before. The art then is in the telling, making an audience feel or see something half way new.  The Perfect Guy not only does not achieve that, it doesn't seem to try.  But oft told stories are oft told for a reason, there is something engaging about them and for this reason the film is reasonably watchable on one level. However the ending, which is quite satisfying, would have been better off as the main plot.
Leah Vaugn (Sanaa Lathan) is very successful lobbyist in LA who, upon the ending of one relationship falls quickly into another. Her new love interest Carter (Michael Ealy above) is gorgeous, successful, attentive and her difficult-to-please father (Charles S Dutton) loves him. Too good to be true? Of course. When Leah sees a dark side to Carter she does not chalk it up to a bad moment and acts on her instinct to end the relationship.
Carter however has difficulty accepting the end and is rightly miffed when Leah falls back into the arms of her former boyfriend Dave (Morris Chestnut). He begins a campaign of stalking and harassment, something his work as an IT expert makes him especially adept at. And even though Leah finds a very sympathetic ear in Detective Hansen (Holt McCallany) stalking and harassment can be very difficult to prove.
Director David M Rosenthal works from a script by Tyger Williams to create a thriller set almost exclusively amongst middle class African Americans, a world which does not feature enough in cinema. But Sanaa Lathan's cleavage features so prominently as to deserve a credit of its own and for a clever woman she is a bit of dope. It's an annoying waste of an opportunity.
Ealy is quietly menacing and there are interesting ideas. The degree to which it is possible to stalk and torment in a cyber age, the concept of revenge porn and just how difficult it is to prove and stop a crime that can be truly devastating all offered more potential than was mined in the film. 1 Star
AO'C
Now Showing
Love
Cert: 18
Where does "porn" end and "explicit, unsimulated arthouse sex" begin? It's one of many queries you're left with after 135 minutes trapped inside Gaspar Noe's Love. The provocative Argentine writer-director has decided that what the romantic drama mould has been missing all these centuries are stomach-turning 3-D shots of sexual bodily function that turn the world's top leisure activity into slimy tedium.
That probably wasn't the aim. In telling of a glum, Paris-based US student looking back on a fevered relationship with his now missing ex-lover, Noe obviously sought to highlight how fundamental physical chemistry is to a relationship. We don't disagree, but the point is smeared in our faces ad nauseam lest we should notice the laughable tracts of dialogue Murphy (Karl Glusman) murmurs during his mopey narration.
Noe charts the tryst from start to finish. Murphy and Electra (Aomi Muyock) meet, get it on, experiment with the bedroom athletics and finally succumb to an infidelity on Murphy's part that ends in an unplanned pregnancy. In the vast swathes of nothingness between lie aeons of bare-buttocked, fluid-drenched bunga bunga to endure as Noe, like a hormonal, ego-mad teenager in possession of money and arty notions, shoves the camera where no audience wants or needs to be taken. It gets one star for some compositional flair and its brave lead performances. 1 Star
HAW
Selected cinemas